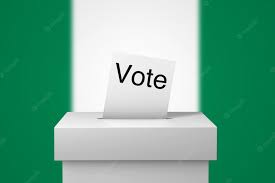 The much talked about 2023 general elections are weeks away.
Campaigns are already in top gear as candidates of  political parties step up efforts to sway support of the electorate to their advantage.
The Independent National Electoral Commission, INEC, has equally expressed its readiness to deliver free, fair and credible polls in 2023.
The commission's introduction of the novel Bimodal Voter Accreditation  System,  BVAS, is widely seen as a beacon of hope for a dawn in the country's electoral system.
Keen watchers of political events  in the Nigeria are agreed that the introduction of BVAS is already changing the trend of politicking as politicians appear to be gradually coming to terms with need to engage the electorate on issues.
However, there have been unfortunate reports of attacks on candidates and their supporters while on campaign. There are also sad reports of assassinations believed to be politically motivated.
In some states, unfortunate reports emerged about destruction of campaign billboards and signage belonging to opposition
candidates by some state governments.
Cases of thuggery have also been reported.
Against this backdrop, and considering widespread insecurity in the country, the need to ensure peaceful,  credible   polls this year, has become imperative.
Politicians, the electorate, INEC and security agencies must act with great care as well as play by the rules.
Nigerians are already contending with a lot issues and any further crisis during the coming general elections will invariably worsen the delicate situation in the country.
NIGERIA NEWSPOINT