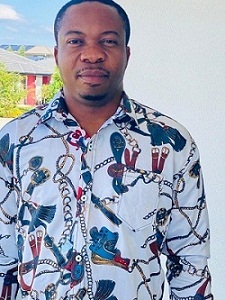 May we meet you formally i.e. your name, where you come from, etc?
My name is Ifeanyi Hermanguild Uzomanze, I come Nguru Umuaro, Ngor Okpala LGA Imo State.
What schools did you attend?
I attended Community Central primary Sch Ulakwo, Obube Secondary Ulakwo, Imo State University, Canberra Institute of Technology Australia, University of Canberra Australia.
You are the CEO of St. Hermanguild Foundation on mental health, what motivated you into establishing this foundation?
I was motivated by seeing the outcome of my support to people living with mental health in Australia. I have been working as a mental health worker in different capacities after my studies in mental health and community services from Canberra Institute of Technology Australia. Acquiring skills and knowledge on mental health problems, the impacts, and its interventions, I realized that in Nigeria my home country we only need to have a proper understanding of mental disorders and the problem. Many people in Nigeria are not productive today because of the ignorance of the source of their problems. According to WHO "mental health is a state of well-being in which the individual realises his or her own abilities, can cope with the normal stresses of life, can work productively and fruitfully, and is able to make contributions to his or her community".
Also, the denial of fundamental and human rights, discrimination, dehumanization, maltreatment, isolation, criminalization of people with mental health illness including the lack of interest from the government and those occupying various positions in the state that should ought to have more concern about mental issues and the consequences as it is negatively affecting the society at large. If more attention is given to mental health via creating awareness for good mental health through mental health education and provision adequate care and support many people would become productive, useful, and healthier. All these contributed to my motivation on establishing Saint Hermanguild Foundation Inc.
How would you assess your last outing at the women august meeting in Imo state and elsewhere and by the way why choosing the women august meeting?
The feedbacks we have been getting from people could be seen as part of the motivation that have kept us moving. The recent event in Imo state during the 2022 Annual August Meeting where the Foundation carried out mental health education on stress and anger management, early signs of mental issues, trauma, anxiety, and the appropriate interventions in conjunction with free medical outreach in some communities of Imo state shows that how important for such program to be carrying out more often.
The aim of the August event was achieved; most women who had the opportunity to be interviewed told the group that the event was the first of its kind and pleaded for more of such event to be organized for the women.
Globally, women's role can never be over-emphasized.
One would ask what plans does your organization have in reaching out to the youths who are into drug addiction?
As part of the Foundation's mission, we have organized and completed sensitization programs on the misuse of drugs and alcohol for young people in the society which yielded huge positives at the end. Most of the photos from the events are on our social media handler (FB/IG: Saint Hermanguild Foundation).
Subsequent programs like the 2022 Mental Health Day Celebrate which occurs every 10 of October globally, the Foundation would be carrying another sensitization programs in the communities of Imo state and in other branches in Nigeria.
Most youths who are struggling with drug addiction in Nigeria suffer criminalization without proper orientations and sensitizations what the impacts of drugs on their health, futures, and to the society at large. Saint Hermanguild Foundation has taken the bull by the horn to ensure no stone is left unturned. No health no mental health.
What effect do you think the level of drug addiction has had on the productivity of today's Nigerians youths and what efforts are you making towards ameliorating/assisting them?
The effect of drug abuse on people especially the youth should be eradicated but in a professional and therapeutic way. Drug addiction like every other addiction has a laydown process especially when professionals like us are involved. Let's focus more on the relevant support the youth need to overcome the challenges they are facing with drug abuse, by this we would drastically reduce the level of effect the addition has on them. With proper education and sensitization programs, non-judgmental approach, care, rehabilitation, and empowerment, the said situation would be ameliorated.
Saint Hermanguild Foundation Inc has a group of professionals who are working tirelessly to ensure that through the Foundation many youths are supported with the appropriate supports.
What is the support from the government angle like, particularly the ministries of youths and women affairs?
We have not actually received any support from government, but we have had series of meetings with the current commission for Women Affairs and Vulnerable Group, Hon. (Mrs.) Nkechinyere Ugwu who honoured our invitations during the 2020 and 2021 World Mental Health Day celebrations in Imo state.
Rather, Saint Hermanguild Foundation Inc. do visit the Imo State Rehabilitation Centre, Umuneke Ngor, in Ngor Okpala local government area of Imo state with different kinds of support to those on a rehabilitation process.
I have tried to contact a few people in the government to support the Foundation in any way they could in reaching out to more people, but I was disappointed by most of the responses I got from them, so I decided to keep moving the Foundation until when the liked-mind and those who understand the importance of the work we are doing in the society come to support us.
In your own assessment what would you say are the causes of mental health challenges, is it hereditary?
There are different types of mental issues, we have mental disorders and mental problems. Although, some share similar signs and symptoms. Mental health issue becomes a problem if it is overlooked, or no proper attention is given to the person. It is not hereditary unless in a situation such as autism, attention deficit hyperactivity disorder (ADHD), bipolar disorder, major depression, and schizophrenia. Although, when there is early discovery and appropriate support, one could prevent the illness.
And how can this problem be stopped or at least reduced to the barest minimum?
Many a time, people ignore the little changes in their behavious including losing appetite, isolating themselves from people or avoiding going in a crowd, losing interests on things they enjoy, not been able to focus or concentrate on a discussion, unnecessary anger, mood swings, etc.
Your foundation has come with new intervention- dealing with issues on mental health, how would you assess the response of the people towards your outreach?
At the moment we do not have a hospital or a home but we are in partnership with Theresa Ohaeri Memorial Specialist Hospital, it is a psychiatric hospital. We refer our clients to Dr. Jude Uzoma Ohaeri, the managing director of the hospital who has been support supportive with treatments and the necessary therapies.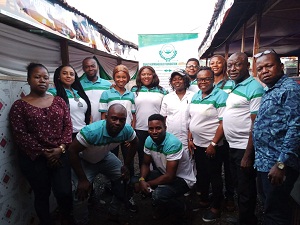 Any plans for continuity?
The Foundation is established continue to provide the supports which it is been created for. Since the Foundation's inception, it has raised 5 branches in Lagos, Abuja-FCT, Rivers-PortHarcourt, Calabar-Cross, and Imo State. So, yes there is plans for continuity.
In the next five years, where do you wish to have taken your foundation to?
The Foundation would have physical branches in more states where individuals and group of people can receive more appropriate support. Organise regular seminars in companies and government agencies for staff and their services users. In also, we would lobby to incorporate mental health education in primary and secondary school, at list in their extracurricular activities through the minister of education.
Give a message/passing word to our reader who wants to know more about the St. Hermanguild Foundation?
Thank you very much for your time.
NIGERIA NEWSPOINT