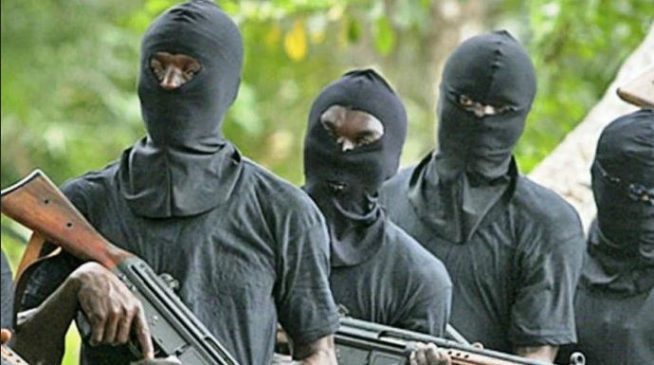 The oil-rich town of Izombe in Oguta Local Government Area,  Imo State has been in the news recently although for the wrong reasons. There were reports of clashes between security agents and some youths in the area a fortnight ago, which  allegedly led to houses and other property belonging to indigenes of the area being destroyed,set ablaze.
Many residents of the area   are equally believed to have fled the town and adjourning communities especially, the villages in Obeabor community.
Security agents were reported to have stormed the villages of Obuogwugwu  and Ogboetere that share common boundaries with Agwa community in the same Oguta LGA, following a reported attack on a Police station at Agwa by unknown gunmen in which four Policeofficers were said to have lost  their lives.
Residents were reported to have deserted the villages in Obeabor community and parts of Izombe town for alleged fear of security  operatives.
This is not the first time Izombe town would be witnessing such mayhem. Some time in 2021, an incident involving security operatives and youths of Izombe which also led to loss of lives,  prompted the Governor,Sen.Hope Uzodinma to set up a judicial panel of inquiry.
Interestingly, the Panel led by Hon Justice Fred Njemanze (Rtd )submitted its report to the governor last week .
However, while it is heartwarming that the committee concluded its job and submitted its report to the state government, it is doubtful whether the recent mayhem in Obeabor community within the said Izombe town got a mention in the Justice Ohiri-led panel.
From available reports, the retired Justice Ohiri-led judicial panel was set specifically for the incident that occurred at Izombe in 2021.
The question remains whether the recent mayhem in the same Izombe which Vanguard newspaper also  reported, affected, "Central market, Amakpuruedere, Eziama, Umuakpa, and Eke-well, among others."
Vanguard newspaper went ahead to say that: "a source who did not want his name mentioned in the report for security reasons, said: "We saw men in a security uniform. They came in with about eight security vehicles fully armed. They drove in at about 4:30 pm.
"When we saw them people were afraid. As it was getting dark, all of a sudden they shot in the air and people started running. They went straight to some selected houses and shops and put fire on the buildings. They burnt more than ten houses."
He continued: "As I am talking to you now, many people have abandoned their houses and fled into the bushes. Some of us don't know the whereabouts of our children and wives. "
Nigeria Newspoint is persuaded that in view of the extent of the reported destruction of property, fear and displacement of people including some lives in the recent incident in Izombe town of Oguta LGA, the government of Imo State ought to extend her inquiry into the  recent mayhem in order to get to the root of the problem and prevent continued recurrence.
NIGERIA NEWSPOINT