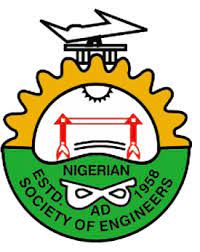 By Onyinyechi Nwankwo 
Displeased with the rate of infrastructural collapses witnessed across the country, professional engineers have advised government both at the states and national levels to avoid awarding construction projects to unprofessionals or quacks.
This was stated by engineers from various engineering fields during the Public Lecture/Induction and Award Conferment ceremony of the Nigeria Society Of Engineers, Okigwe Branch, held at the Owerri Engineering Centre, last week.
Speaking, the Chairman of Okigwe branch of the Nigeria Society Of Engineers , NSE, Engr. Oji Alozie Oji , MNSE, said it would be a nice thing and for the good of the citizens if government would learn and endeavour to have professional engineers as supervisors over any government construction work.
Noting that the public lecture centers on engineering education; what it entails, how it affects the national development and technological advancement, and how it ought to transform and advance the nation for the good of all, Oji disclosed that the recurrent issues of buildings, bridges and roads collapse was due to the employment of quack contractors by the government to handle the construction of these buildings and bridges, noting that a properly built road is expected to last for twenty years when a professional engineer is involved.
He urged the government and political leaders to pay proper attention to awarding of government construction projects to capable contractors, also engage the Council for the Regulation of Engineering in Nigeria, saying COREN is the regulatory arm of engineering profession the power to stop and correct anomalies in government construction projects.
He enjoined the inducted engineers and all other engineers to be honest in carrying out any construction projects awarded to them, abide by the code of conduct of the profession while putting in their best to serve the society better.
Delivering the lecture in line with the theme of the event "Engineering Education, The Lynchpin For Development, Technological Advancement And National Transformation", the Guest Lecturer, Engr. Dr. Eze Onukwugha, MNSE , narrated the tale of how Engineering Education started from Yaba Higher College, the weakness of foreign training system and lamented the low entry standard and short inadequate period of training, as well as other shortcomings.
While describing the engineering profession as a dynamic profession Onukwugha told government to involve engineers in any project it is embarking upon to avoid quackery, as well as duly fund the engineering sector to promote standard, harping that the poor behaviour on maintenance culture in the country ought to be discarded for a way forward.
Some of the professional engineers and awardees at the event including Engr. Dr. Sylvester Adikwanduaba, Director Skill Acquisition Training and Certificate Program, Fed. Poly Nekede, Owerri, Engr. Dr. Peter Okoye, Engr. Lazarus Ayuba, Engr. Nuel Nnaemeka Onuawuchi , Engr. Williams Ibeneme among others, noted that cutting corners and unnecessary reduction of budget for construction projects are also major reasons for buildings roads and bridges collapse
They encouraged engineers  to go into politics to be able to actively involve in policy and decision making in government to help fund the sector well to curtail structural collapse, maintaining that political stakeholders find it easy to award government projects to their party members and associates without even considering if they are fit to give a standard design and work.
The event featured Competition between Sisters of Jesus college Uratta and Calvary international School Orji, where Sisters of Jesus College, S. J. C. emerged winners with 8 points 4  Bonus, and Enweruzo Wisdom of Calvary International school and Aboti Francis of Sisters of Jesus College emerged best students receiving cash prizes.
NIGERIA NEWSPOINT