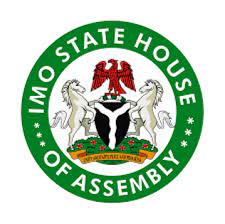 A group known as Nwangele South for Equity has insisted that the next House of Assembly member for Nwangele State Constituency must surely be from Nwangele South block.
Speaking during their meeting that was held in the country home of Action Alliance (AA) State chairman, Hon. Anthony Uchendu Ahaneku, the leader of the group, Barrister Jude Uzoukwu said that time has gone when they would be staying as strengers in Nwangele Local Government Area, adding that many elected positions have been taking by Amaigbo block for many decades.
He insisted that all the Communities in Nwangele contributed the sum of 250,000 to bring the Local Government,
While saying that they are the main people that brought the L.G.A, he also stated that Nwangele South has prominent sons and daughters that can represent well in some elected positions and also take the L.G.A higher.
In his speech, Chief Kenneth Ebubeogu maintained that what they are dragging was nothing but their right, adding that Amaigbo block has benefited more in their Local Government more than them.
In his words, the host of the meeting, Chief Anthony Uchendu Ahaneku, disclosed that nothing will make them to go back in fighting for what belongs to them, stressing that Nwangele South must surely occupy the seat of House of Assembly, come 2023 election.