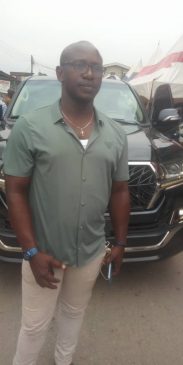 By Williams Odunze
Youths of Umuoyima autonomous community in Owerri Municipal Local Government Area of Imo State, have been charged to maintain peace, tolerate and cooperate with one another to achieve a common purpose that will benefit them, their families and the community.
This charge for unity of purpose was given by the Youth Chairman of Umuoyima autonomous community, Comrade Ugochukwu Nze, when he addressed a gathering, during a function, last week, in Owerri.
Nze stressed that Umuoyima community is calm and peaceful given to the unity and love that exist among the youth, elders and political leaders of the area, reflecting that despite their community being in the urban centre, he and his team have taken security of lives and property as their priority, adding that he has ensured that every young people is engaged in meaningful businesses, advising the youth of the area to shun social vices while embracing God and resourcefulness in order to succeed, thanking Governor Hope Uzodimma for remembering an indigene of Umuoyima community, describing them as law abiding people.
"Umuoyima autonomous community has maintained a long time cordial relationship with their tenants. The unity among us is what strengthens the security network of our area. Hence I charge our youths to maintain the tempo in order to advance peaceful coexistence, cooperation, internal peace, social comfort and economic success. Owerri is our home, we are obligated to enliven it", the youth chairman said.
Nze further promised to work with other security agencies to ensure that there will not be any security interference or breach of law and order, imploring the SOLAD of Owerri Municipal Council, Hon. Nze Christian, to often work in consonant with the youth of Umuoyima community to engage more youths in the day to day running of governmental programs as they affect the people for a better result.
NIGERIA NEWSPOINT