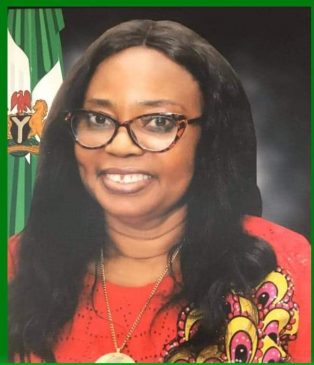 We, Mbano Youths under the umbrella body of Isiala Mbano Youths Mandate have  passed a Vote of Confidence on Hon. Mrs. Ruby Emele, the Honourable Commissioner for Local Government/Chieftaincy affairs in the 3R Government of Distinguished Senator Hope Uzodimma led administration.
We hereby  make the following Resolutions:
We have a vote of confidence on the Honourable Commissioner for Local Government /Chieftaincy affairs in Imo State, Hon. Mrs Ruby Emele for her outstanding performance in office.
We are fully aware that Hon. Ruby Emele has distinguished herself as one of the shining stars of the present government of His Excellency, Senator Hope Uzodinma.
We are happy that the performing Honourable Commissioner for Local Government/ Chieftaincy affairs is one of  our own, hence we doff our cap for her.
We are also happy that Hon. Ruby Emele is one of the dependable defender of the 3R government in the State.
We are grateful to His Excellency, Senator Hope Uzodinma for finding her worthy to serve in the Executive Council of his Government.
We equally thank Governor Hope Uzodinma for the love he has shown to the  Mbano nation hence, we declare our unalloyed support for him.
We intend to use this opportunity to pledge our total support to our highly revered Mother, Mentor and Leader,  hence, we reassured her of our continuous prayers.
We place the interest of Mbano nation above our own interest and this is why we shall support activities and programmes aimed at bettering the lot of our people.
We therefore, wish  to use this medium to reassure the Governor, Sen. Hope Uzodinma of our total support for him and the government of Imo state.
Signed:
Comrade Chidi Iwunze- Osuama/Anara ward.
Comrade Chukwudi Emenalom- Osuowerre,ward 1.
Comrade Emma Odor- Osuowerre ward 11
Comrade Chigozie Uchenna- Osuachara
Comrade Chukwuemeka Ndukuba- Oka/Ugiri ward
Comrade Kennedy Chukwu- Ogbor ward
Comrade Kenneth Iwuagwu- Ibeme
Comrade Onyebuchi Njoku- Obollo
Comrade Uchechukwu Duru- Umuozu ward
Comrade Emma Chukwuma – Amaraku ward
Comrade Emeka Ofoha- Umunkwo ward
Comrade Ikenna Anyanwu- Amauzari ward.