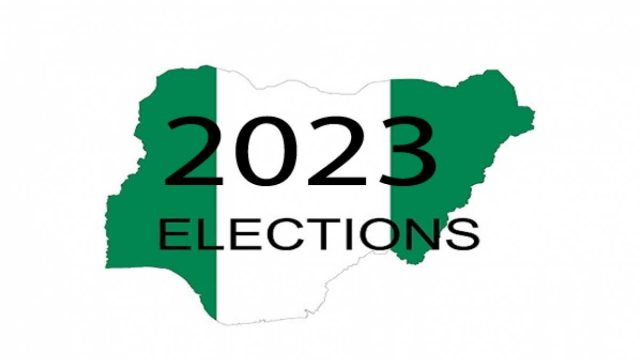 Nigerians justifiably have been outraged by the exorbitant charges slammed on Nomination fees for various elective positions for the 2023 general elections.
Recently, as part of the process for next years polls the two major political parties in the country, the ruling APC and opposition PDP, released list of fees payable for contestable elective positions.
From what we gleaned from multiple sources the APC pegged Nomination fees for President at N100m, Governorship, N50m, Senate 20m, House of Representatives N10m and State Assembly, N2m.
For the Peoples Democratic Party,PDP the forms are going for President, N40m, Governorship, N21m, Senate 3.5m, House of Reps, N2.5m and State Assembly, N1.5m.
In the wake of the release of the charges, the polity has been awash with reactions, majority of which have roundly berated the policies.
In fact, towards exposing the dangers the actions pose for the country's democratic sustenance, particularly electoral space opening to encourage mass participation in the leadership recruitment process, concerned patriots have carried out comparative analysis of the fees regime, and what is obtainable in United States which, outclasses Nigeria in all indices of development.
According to the account, in a state like Texas with 2021 GDP of $2.0 Trillion, and annual budget of $261. 5bn, governorship form is filed with only $5,000, US Senate $5,000, US House of Reps $2,500; while State Senate and House of Assembly go for $1,000 and $500 respectively.
But, worryingly, in a clay footed nation like Nigeria with 2021 GDP of $446. 9B and and largely borrowed 2021 budget of $23.3B, APC presidential form is being sold at staggering $170, 940 dollars, more than 34 times what is paid in US. Similarly, its governorship form is sold at $85, 470, 16 times that of the US.
From whichever prism you beam searchlight on this seeming "financial banditry," it seems an open endorsement of corruption. There is absolutely no way someone whose annual salary is less than half of what he paid to enter a particular office, will not cut corners to recoup his/ her money.
It is also looking like plot to shut out people genuinely ready to serve but hampered by finances. Put, differently it seems a tactical way of entrenching the corrupt, clueless , vision less, self serving elites, presently holding the reins of power in power.
While, slamming the door on the face of youths and other citizens burning with the desire to serve, and change the subsisting ugly trajectory.
To all intents and purposes therefore, the action and in particular that of the ruling APC is condemnable, anti democratic and anti progress. The parties should immediately slash them by 50%.
Also, it has again brought to the fore the crying need to legislate on that critical aspect in the electioneering process. INEC should propose amendment to the Electoral Law to accommodate that and send to the National Assembly to quick ratification.
Truth be told, unless this seeming rape of an otherwise beneficial and humane system of governance is tackled headlong, expecting good governance from it will remain a mirage.