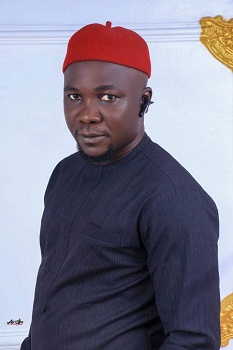 Today, September 28,2023, the Election Petition Tribunal sitting in Mararaba in Nasarawa State sat and delivered judgment in a matter involving the APC candidate, Mr Ikenna Ihezue and our candidate, Comrade Precious Nwadike whom the Orlu electorate voted but surprisingly, the court went ahead to declare Ihezue winner, ignoring glaringly overwhelming evidence before her.
For obvious reasons, we do not want to pen down  our reservation about the judgment and the boasting of some persons in Imo State Government House. But our comfort is that we do hope and believe that the appellant court will right the wrong.
Apart from challenging the result declared by the Independent National Electoral Commission, we also challenged the qualification of Ihezue which till date, remains undisputed.
It is not yet over as  the tribunal is only a court of first instance and can't be final. At present, our lawyers are studying the judgment, even as Comrade Nwadike has instructed that no stone should be left unturned in ensuring that the mandate freely given to him by Orlu people is recovered.
For Comrade Precious Nwadike, his concerns remain that of Orlu people who have gone through a lot of security challenges owing to bereft representation as currently witnessed. He has not only kept in touch with his people, he has remained steadfast in fighting for them.
Nwadike calls on his supporters to remain calm while also sympathizing with everyone who has been affected by the bereft leadership occasioned by APC in Orlu which has almost made Orlu LGA a ghost town.
The truth remains that Orlu people know who their enemies are and who their friends are. Onye gbara nmadu egbe anaghi awa ya mgbo. Orlu ga adiriri nma!
Signed:
Comrade Odinaka Emejuru
Director General, Precious Nwadike Campaign Organization
NIGERIA NEWSPOINT