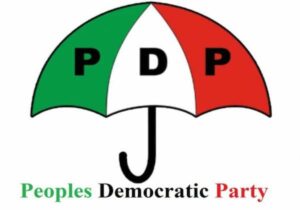 …Assure Victory for PDP
By Williams Odunze
In the Spirit of 2023 General Elections, a Social Political group known as "IMO Women on the Move" Owerri Zone Chapter has been inaugurated with the intention to deliver all PDP Candidates in forthcoming General Elections.
In her welcome address the President of the group Mrs Ann Njoku informed that the major purpose of forming the group is to mobilize support for PDP and to ensure that every candidate of the party gets victory during the 2023 General Elections.
She stated that as  women, that they have the capacity to mobilize people for the party to make sure that it appears victorious after the General Elections.
Lending her own voice the Leader of the group in Owerri Zone Hon Esther Aguwanba, said that the Women in Owerri Zone and Imo State in general are set to deliver PDP in the State from House of Assembly to National Assemblies and governorship election respectively.
Esther further Stated that the well attended event was because of her effort and with the support of her fellow leaders who worked tirelessly to make sure that the event is a successful one.
She maintained that the group will be extended to Orlu and Okigwe zone in order to have all round victory for PDP.
The event was attended by Rt.Hon.Emeka Ihedioha who promised the group that he will give them every necessary support to enable them carry on with the programme which he said is a commendable one.
Others  present in the event which took place at the party State Secretariat, were,Hon.Joel Onyeagucha the Senatorial candidate for Owerri Zone, The State Chairman of the party Engr.Charles Ugwu and other candidates of the party.