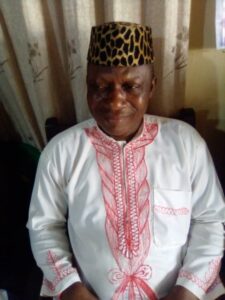 Former democratically elected Councillors as well as Supervisors who served in the 27 local government areas of the state between 1999 and 2015 have vehemently, voiced strong support for the Hope Uzodimma administration presently piloting the affairs of the state.
The former local government political office holders who spoke to news men after a meeting attended by their representatives drawn from the three senatorial districts of Owerri, Orlu and Okigwe expressed the view that despite strong opposition and verbal attacks that confronted the Uzodimma administration at inception, the governor, Senator Uzodimma remained calm, focused and committed to bettering the lots of Imo people in all sectors of the economy.
The former councillors and supervisors expressed joy and immense satisfaction over what they described as former Governor Ikedi Ohakim's solid and consistent support for Imo State incubent governor, Senator Hope Uzodimma.
The former councillors who spoke through the convener of the meeting, Hon. Chuks Okwaraejiaku recalled that Chief Ikedi Ohakim during his time as Imo state governor, demonstrated great concern and love for the former local government political office holders by paying them a good chunk of their severance allowances owed them by the Achike Udenwa administration. "We, the former councillors and Supervisors of Imo State in appreciation of what Chief Ohakim did for us when he was in office as governor of Imo state, have decided to belong wherever he pitches his camp. We have come to the conclusion that Ohakim is a man who means well for Imo state and his presence in Uzodimma's administration means that Hope Uzodimma will get it right. We are joining CampHope any moment from now because, we have not seen a better camp poised to heal the wounds of our dear state. Ohakim means well and Hope Uzodimma means well for Imo people", the former councillors stated. Hon. Chuks Okwaraejiaku who is currently, the chairman of Imo State chapter of Buhari Youths Organization ( BYO) charged all Imo people to join hands with Governor Hope Uzodimma to enable him fully realize his divinely-ordained mission of restoring the state to a glorious height.