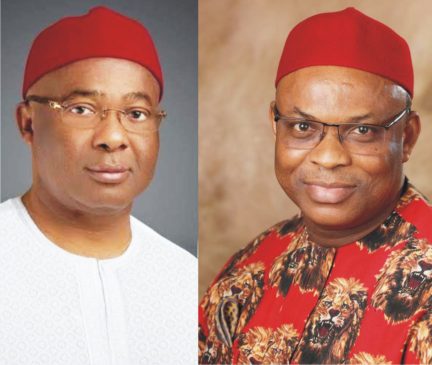 …Urges Media CEOs to ally with Gov
The Senatorial candidate of the All Progressives Congress, APC, in the 2023 general elections, Prince Alex Mbata,PAM says Governor Hope Uzodinma's achievements especially, in the area of infrastructure, are just enough to give him a comfortable victory in the scheduled November 11, Imo gubernatorial election.
Prince Mbata popularly called PAM, who stated this Saturday, during a chat with media executives in Owerri, maintained that Governor Uzodinma's record in the infrastructural development of the State remains high, adding that the governor clearly has to be re-elected to continue what he described as the excellent work he (Uzodinma) has been doing.
Mbata described the incumbent governor as a leader with capacity, who has weathered the storm of insecurity to bring solid achievements to the state.
He hinted that the necessity to re-elect Governor Uzodinma must not be hinged only on the Charter of Equity, but more on the visible achievements which he has made in the state.
"For me, Governor Uzodinma has done well.
Leadership is all about capacity not just party matter.
"He is the only candidate with capacity. There is need for him to complete his good works.
"He has achieved a lot in infrastructure. He deserves a second term…," Mbata maintained.
NIGERIA NEWSPOINT