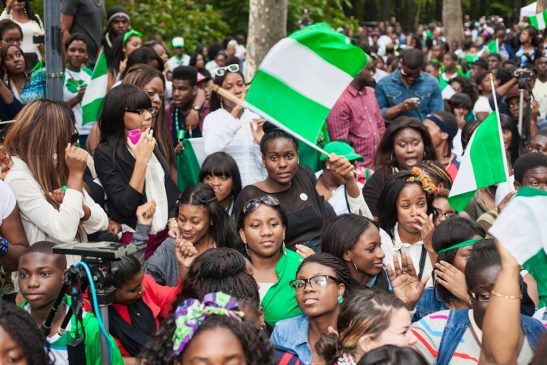 I write this piece today in order to consolidate my conviction on my commitment to emancipate the youths from the political quackmire of politico-economic slavery and servitude occasioned by the greedy nature of the political class (our fathers) who have always referred to the youths of this country and Imo state in particular as leaders of tomorrow. Our tomorrow has refused to come and the youths have continued to watched with keen interest only to discover that the political wall-clock is still tickling anti-clockwise against them, this has generated fears amidst great expectations.
The youths have continued to watch how all our collectively owned resources are used only to make the rich grow richer while the poor continues to grow poorer. I feel ashamed about this ugly situation that has always made our youths to be restive in one way or the other. Some who are criminally minded cease the opportunity to move into one ungodly act or the other that has attracted their punishment either in the prison or in police (awaiting trial) cell. Our youths are suffering so much that it makes me bilious when I see how many of them get involved in crime and criminality and are wasted anyhow.
If truly they are the leaders of tomorrow, how many of them will live to see this highly 'trumpeted' tomorrow, owing to the present ugly situation? However, the youths are over marginalized and they still have no say in a matter that concerns them. The argument of the same old politicians is that the youths have no experience to lead and as a result should not be given the chance. This ignoble expression that is deeply intertwined with logical invalidity has no surviving space in the political spectrum of modern reality. I feel pity for this antiquated school of thought which like the philosophical cum theological principle of Arianism shall soon meet its waterloo.
How could anyone with conscience infer that the youths are inexperienced to lead? How does experience come? One Indian proverb says "Good judgment comes from experience. Experience comes from bad judgment". Have the youths not gotten enough experience from the present leaders enough to better their society politically and economically? The bad experience speaks volume and we can do better than our fathers because age and knowledge are on our side.
In the words of Aldous Huxley, "Experience is not what happens to you. It is what you do with what happens to you". O yes, from the bad experience we have gathered, we now know what we can do if given the opportunity to serve. Yes, experience does all her teachings backwards; she gives a test before explaining the lesson. Past experience should be a guidepost, not a hitching post. One can also learn from another's experience. Following these assertions, I wish to infer here that our educated youths (those with good moral upbringing) can do better in leadership following the experience of others. Anyone who would doubt me here should give it a trial by giving our reasonable and well educated youths the chance to showcase their wealth of knowledge.
Nigerian youths are out now amidst high level of insecurity to correct the political anomalies hitherto initiated by our (fathers) leaders. We need a sincere youth with the fear of God to take Imo to another level. We need a courageous youth who will appear without fear or favour to destroy all the illegalities this present administration has created. It will take courage to take away power from anyone. This kind of courage can only come from a fearless and courageous youth, a real man who knows how to play the game very well. In the words of Winston Churchill, "Success is never final, failure is never fatal, it is courage that counts."
The youths of our nation should be prepared to say "NO" to anything that will mar their success in ascending to political leadership. This is a battle between the father and son. We are familiar with modern social-media weapons which our fathers are not aware of. All we need is to be courageous and fight with our last strength. This battle and its subsequent victory, shall reposition our future because those who fought for the freedom of this nation were all youths. This time around, the youths should come out in mass and support the proper spirit of change; this fight is justifiable and posterity shall reward us in no small measure.
In his book "The prayer of the Frog" Anthony de Mello told a story that goes thus, "Mullah Nasruddin's house was on fire, so he ran up to his roof for safety. There he was, precariously perched on the road, when his friends gathered in the street below holding a stretched out blanket to him and shouting, "jump, Mullah, jump!" "Oh no I wouldn't", said Mullah. "I know you fellows. If I jump, you will pull the blanket away just to make a fool of me!" "Don't be silly, Mullah. This isn't a joke. This is serious jump!" No, said Nasruddin, "I don't trust any of you. Lay that blanket on the ground and I will jump".
The above story between Mullah and his friends may be the true reflection on how our political fathers have treated the youths of this country. Every one of them is embarking on what I may describe as "empty empowerment of the youth" just because of 2023 election. When the elections are over, the youths will be forgotten, ignored and vilified. For how long shall the youths continue to be manipulated in this manner? Violent is not the solution, taking to Yahoo Yahoo can never solve the problem. The youths must make sure they pick up their PVCs and vote according to the expectation. We must be Obidient oh no, I mean obedient to the rule of law!
Nigerian youths saw it clearly that in the just concluded political party primaries, no party abided by the 30 percent youth affirmative leadership decision. Our cooperation shall not be in doubt. This informs why the youths of our nation are on social-media doing what they know best to do for proper change. As the Mayor of Imo youths, I shall endeavour to support the youths that are not criminally minded to achieve their goals We shall also make sure that our qualified and morally fit youth contesting for any elective position shall not have the political blanket pulled out of their feet to make fool of them; we shall support them.
Our youths need encouragement and those who are to encourage them have abandoned them due to their interest in pecuniary issues. They forgot that encouragement is oxygen to the soul. Yes one Japanese proverb says that "One kind word can warm up three winter months". We therefore appeal to our political fathers to encourage us this time around. We need it!
NIGERIA NEWSPOINT