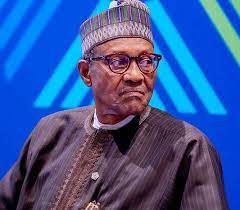 As the countdown to 2023 general election hots up,  one critical question that keeps tugging at the mind of Nigerians is whether the President Muhammadu Buhari administration is prepared to conduct credible election. President Buhari has severally been reported to have vowed to conduct free, fair and credible elections, whose outcome will meet globally accepted standard.
However, some  concerned Nigerians still harbour fears that that promise may not see the light of the day. In the main their  fear stems from the country's history of flawed and fraudulent elections. Also, it is been oiled by   what they allege are signs of  incipient desperation on the part of the ruling APC  to retain power in 2023 at all cost
As the president and commander in Chief of the Armed Forces of Nigeria, President Muhammadu Buhari is the man on whose table the buck stops. He is therefore the person the  success or failure of the next round of elections, rests on his shoulders.
If he decides that his adminstration would bequeath a legacy of fraud and rancour free  elections, that would come to pass. But, if he  succumbs to partisan proclivities then he will be vindicating those  have voiced fears that he may not be able to give the country something to cheer about.
For us it would please us if  the President would chose  to write his name in gold by bequeathing a legacy of free, fair and credible elections, particularly presidential election next year.
In that regard, we urge him to borrow a leaf from other African presidents like President Uhuru Kenyatta and ex President Edgar Lungu of Kanya and Zambia respectively, who were able to rise above mundane considerations to conduct what have been hailed globally as successful presidential polls.
Those democrats made history by conducting presidential elections which were acknowledged  nationally and internationally to have met global democracy standards. Instructively,  both belonged to the ruling parties in their countries  prior to the elections, so they had the wherewithal   to subvert the wishes and desires of their people if they so chose,  but they didn't do that. They chose the path of honour by abiding by decision of their country men and women.
By respecting the wishes of the electorate of Kenya and Zambia those leaders achieved many things in one fell swoop. They cemented their places in the leadership histories of their countries; brought global respect and honour to Zambia and Kenya by confirming their status as true democratic countries, and above all, deepened  and sustained peace, stability and unity in those countries. Of course its well known and accepted  that  when a country is peaceful and stable,  socio economic growth and development flourishes, giving rise to good life for citizens.
With Nigeria gasping for breath under the heavy burden placed on its weary shoulders and wobbly feet by a plethora of challenges, conducting credible elections remains one veritable way  looming danger could be avoided.
So, it is of urgent importance to conduct a presidential election that will meet the expectation of Nigerians, as anything short of that, could spell doom for the country.
President Buhari should rise above primordial considerations and partisan pressures and stage an election similar or even better than the one that saw him beat ex President Goodluck Jonathan in 2015.
Having shown good faith in backing electoral reforms which culminated in his signing into law of the 2022 electoral act popularized by the clause on electronic transmission of result, he would be  securing  for himself a permanent seat in the country's hall of fame, if he could muster the will to  finish strong  with the gift of transparent and credible election to Nigerians.
That is the heart desire of the vast majority or Nigerians. By all indices  it is not a tall order that is impossible to meet. It is very doable. The  President should  listen to the heart beat of the people of Nigeria and act accordingly.
If by omission or commission he falls to do what is expected of him, then he would not only have booked a place for himself in dungeon of history, but also singled himself out as being the brain behind the unravelling of the country.
NIGERIA NEWSPOINT