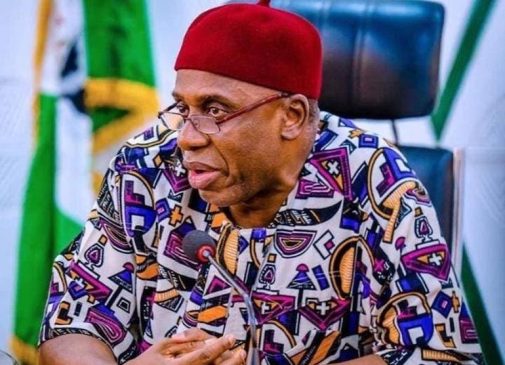 Eventually, like all man-made deities, Mr. Rotimi Amaechi stopped resembling a demi god or something like one. He began to lose worth like the last fading smile of a cosmic Cheshire cat.The miseries of Rotimi Amaechi are legion. Among other things, he is a lonely man. His name no longer opens doors in the Presidential Villa. And his voice excites no shivers in his birth land, Rivers State's corridors of power. Amaechi finally understands that power is like a dead sea fruit; it is not until you achieve it that you discover it is empty.
Sadly, he shunned this wisdom of the ancients while he wielded power as Nigeria's Minister of Transportation and as Governor of River State.
Like too many of his peers, Amaechi tasted power and became drunk with it. He stepped on toes and dared to duel men whose exploits and repute should instil fear in him, like Asiwaju Bola Ahmed Tinubu, who is now Nigeria's President.
So obsessed was Amaechi with power that he plotted and vied to become Nigeria's President, running against Tinubu and resigning from his privileged post as a federal minister in the cabinet of immediate past President Muhammadu Buhari.
Unfortunately, he failed to clinch the APC's presidential ticket; ever since his political career has suffered a downward spiral. Ambition has failed Amaechi.
Power and patronage have deserted him and his sojourn in Nigeria's political space has eventually amounted to nothing.
In the end, he discovered that the perks and thrills of the corridors of power are ephemeral. Outside the political office, it's just void and emptiness awaiting a rootless and covetous soul like his.
There is no gainsaying that nothing mattered in the world to the former Rivers State governor than a shot at the presidency. His failure to secure the All Progressives Congress (APC) presidential ticket, however, signalled the beginning of his end. Politically!
Since his loss at the APC presidential primaries, Amaechi has disappeared from the political scene. His travails began when he resigned his appointment as Minister of Transportation with the expectation that President Buhari would influence his emergence as APC's presidential candidate and subsequently hand over power to him in May this year.
In his desperate bid to win Buhari's support, Amaechi gifted Daura, the former president's hometown with a tertiary institution, the Federal University of Transportation, a Premier Varsity committed to rail transportation.
When in February 2022, he was turbaned in Daura, he was sure that his attainment of the APC's presidential ticket was a forgone conclusion. Amaechi believed the chieftaincy title was part of the plans to fast-track his political elevation and future emergence as Nigeria's president. But he was clearly mistaken as he was beaten to the ticket by the incumbent President Tinubu.
Even though he came second in the primary, it was a distant outing. After the election, he complained of being "betrayed," whatever that meant. Since then, he has completely been off the radar.
Having served as Speaker of Rivers State House of Assembly for eight years, governor of Rivers State for two terms and Minister of Transportation for seven years, Amaechi is considered one of the luckiest politicians in Nigeria.
But it appears the Ubima-born politician has gotten to the zenith of his political career and may soon be out of the political limelight, given developments in his political base.
To add to his woes of oblivion, Governor Nyesom Wike has silenced him and completely rendered him irrelevant in his own state. Anything he says is met with swift counter by Wike.
Indications of trouble for Amaechi's political career have been the poaching of his loyalists by Governor Wike. Today, he has almost been stripped bare of his loyalists.
Amaechi, known for his characteristic bluntness, has suddenly retreated into his shell. He rarely grants interviews and suddenly appears to be camera shy. He also speaks less on public matters and prefers to keep away from the public glare.
As governor of Rivers, Amaechi resisted the siege on the state by the federal government through the infamous Joseph Mbu, former commissioner of police in Rivers, at a risk to his own life. Within that period, he emerged as the noisiest politician hopping from one media space to another.
His presidential ambition has, however, been fingered as his greatest political misadventure – it alienated him from the powers that be within the APC. There is the allegation that the minister became the victim of a counter-plot soon after he started plotting against the emergence of Asiwaju Tinubu as APC's presidential flagbearer.
Amaechi, who contributed magnanimously to the APC victory in 2015, was subsequently plotted out of the loop until he completely lost relevance in the corridors of power.
Sources close to him revealed that he is currently ruing his political decisions and weighed down by his loss. The former political titan has clearly been reduced to a minion in his home state and at the federal level. Among other things, he regrets ever challenging Tinubu. And he spends each day lamenting his declining fortunes.
Amaechi previously served in Rivers State as Governor, over two terms, from 2007 to 2015 and as Speaker of the Rivers State House of Assembly from 1999 to 2007.
He holds the national honour of the Commander of the Order of the Niger (CON) and had his early education at St Theresa's Primary School from 1970 to 1976 and earned his West African Senior School Certificate in 1982 after attending Government Secondary School Okolobiri.
Amaechi received a Bachelor of Arts degree (Honours) in English Studies and Literature from the University of Port Harcourt in 1987, where he was the President of the National Union of Rivers State Students (NURSS).
He completed the mandatory National Youth Service Corps in 1988 and thereafter joined Pamo Clinics and Hospitals Limited owned by Peter Odili, where he worked until 1992. He also served as a director of several companies, including the West Africa Glass Industry Limited and Risonpalm Nigeria Limited.
His incursion into politics began during the transition to the Third Nigerian Republic as he was Secretary of the National Republican Convention in Ikwerre Local Government Area of Rivers State.
Between 1992 and 1994, he was Special Assistant to the Deputy Governor of Rivers State, Peter Odili – his boss believed in Amaechi as a young man with potential in politics and brought him under his wing.
In 1996, he was the Rivers State's Secretary of the Democratic Party of Nigeria (DPN) caretaker committee during the transition programme of General Sani Abacha. In 1999, he contested and won a seat to become a member of the Rivers State House of Assembly to represent his constituency.
NIGERIA NEWSPOINT