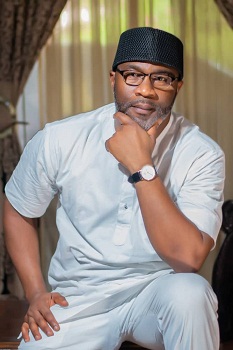 …As APGA flags off Campaign
With the November 11 governorship election in Imo State just weeks ahead, the governorship candidate of the All Progressives Grand Alliance, APGA,   Sir Tony Ejiogu has pledged his commitment to improving the working conditions of Imo civil servants via upward review of the Minimum Wage to Eighty thousand Naira (N80,000),   monthly.
This is even as he  also assured that he would  settle Pensions and Gratuities promptly.
Ejiogu who made this pledge in his speech at the flag-off of his Campaign,last Thursday  in Owerri,  Imo State capital, equally reiterated his commitment to  overhauling the economy of the state and halting the monster of insecurity.
Recalling  that Imo  was once renowned as the most peaceful  state in Nigeria, he  expressed concern that the state has  lost that glory in present times.
He opined that the state has moved from the Eastern Heartland to become the 'Eastern wasteland' over the past three years.
He therefore  assured that he would tackle  insecurity  through a number of measures including strengthening law enforcement, and investing significantly in community engagement to identify conflict drivers.
"This is a time of great tension between good and evil, progress and retrogression, and a time to choose whether to continue on the path of destruction or begin the process of rebuilding our dear Imo".
"My first charge in the rebuilding agenda is to make our communities liveable again. From August 2020 to July 2023, our dear Imo State has experienced 209 violent attacks. No fewer than 289 people have lost their lives to those attacks, while about 100 people have been kidnapped and mostly unaccounted for ,subsequently.
"These are not just numbers. They are our sons, daughters, fathers and mothers, cousins and uncles. Who among you today still sleeps with both eyes closed? Who among you today will invite your friends from across the Niger to Imo for your children's traditional marriage ceremony? These simple gestures that define us are now being threatened by the forces of evil.
"My priority is to restore security to our dear state so that we may once again enjoy the simple pleasures of life and feel safe while at it," Ejiogu  stressed.
On youth unemployment, the Imo APGA standard bearer lamented that despite its status as one of the states with the highest literacy rates in the country, Imo has remained the headquarters of youth unemployment in Nigeria.
He vowed to implement what he called strategic economic reforms and initiatives that would create the enabling environment for private Enterprises to thrive and create the much-needed jobs; by so-doing, uprooting poverty as well as boosting Internally Generated Revenue, IGR by 50% within three years.
Speaking further, Ejiogu added that his economic agenda would feature aggressive reforms in the agricultural sector to tackle food insecurity by harnessing the potentials of the sector in the state through his "One-Community-One-Product (OCOP)" initiative,. He highlighted that such would enable the state to develop specialty products from communities based on existing comparative advantage.
He therefore called on all Imo people to put their differences behind and "choose to rebuild Imo by voting for the right leadership in the November Governorship election".
NIGERIA NEWSPOINT