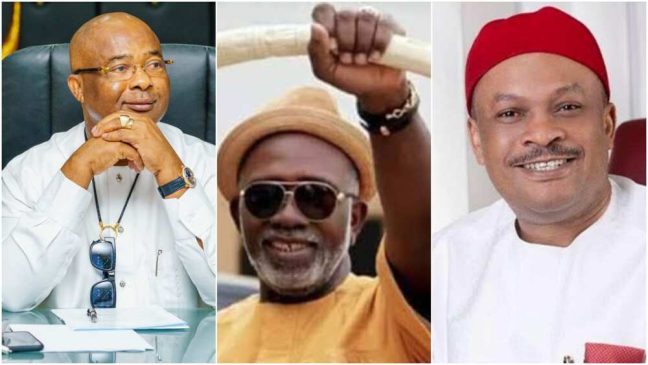 The November 11 Imo governorship election is a matter of weeks away.
At the moment, candidates of the various political parties have begun flagging off their campaigns and unveiling their manifestoes.
Sadly, rather than tackle opponents on the basis of the programmes they present, as contained in the manifestoes, supporters of some of the Governorship candidates are busy chasing shadows on the Social Media.
Sometimes they choose to talk about attendance to flag-off events instead of focusing on critically analysing  what each candidate has in stock to do for Ndi-Imo.
At other times, they are blackmailing opponents of their principals on the basis of their private lives.
This is not what Imo people want to hear in the present circumstance. If truth be told, the state is passing through some of the darkest moments in her history.
Issues of raging insecurity, mass unemployment, high cost of food, rising transport fares and cost of living, increasing poverty, dearth of industries,, among others, are germane for the state to move forward.
How to proffer solutions to these myriad of challenges bedeviling the state ought to be on the front burner through out the electioneering and in all discourse.
It is our belief that the governorship candidates for the Imo State governorship poll slated for November 11, should rededicate themselves towards engaging in only meaningful discusions on ways or strategies for salvaging the state. Focus should mainly  dwell on the real issues as they affect the state.
They should also ensure that only capable persons, especially youths, are hired either as their Media handlers, or in the aspect of Social Media blogging.
Imo cannot afford to go through the present situation a second time.Enough is enough.
NIGERIA NEWSPOINT