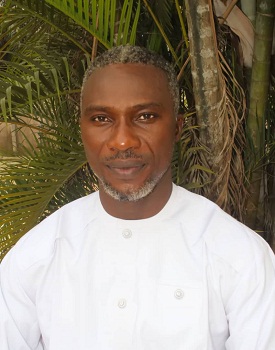 …Receives Accord Party decampees to APC
Ahead of the November, 11,2023 Governorship Election in Imo state, the Sole Administrator of Mbaitoli Local Government Area in the state,Chief Hamilton Chinasa Opara (JP),has intensified efforts aimed at ensuring that the APC Governorship candidate,Sen.Hope Uzodimma wins an all-round victory in Mbaitoli LGA, using the campaign-platform'Mbaitoli For Hope-11:11′ as springboard.
Addressing a meeting of political leaders and stakeholders from across political party-divide in his country-home at Achi-Mbieri,on Sunday, August,13,2023, Chief Opara, said that Mbaitoli LGA reputed as' most populous' in Imo state and Nigeria at large is expected to prove her numerical strength and value in the awaited Governorship Election,as he appealed to all eligible voters in the LGA to cast their votes enmasse for the reelection of Gov.Hope Uzodimma.
Also announcing preparedness by the campaign outfit to commence community/ward tours in the LGA, with a view to sensitizing the people based on mass mobilization in ensuring a landslide victory of Gov.Uzodimma in the awaited Governorship Election, the Mbaitoli SOLAD, further informed that strategic committees of the campaign outfit shall soon be set up to man its affairs in order to deliver the Governor to deserving victory during the election.
In their separate speeches during the meeting, Chief Rufus Osueke,Malam Basheer Uwakwe,Hon.Isreal Nnataraonye,Mrs.Ngozi Ukaegbu,Mr Theodore Ekeoha,Chief Emma Iwuagwu,Mr.Emma Jackson,Dr.Martins Ekeh, among other notable Mbaitoli Indegenes used the occasion in thanking Gov.Uzodimma for selecting an Indegene of Mbaitoli LGA,Mrs.Chinyere Ekomaru,as running mate in the awaited election, while pledging continued support for the Governor's reelection bid.
Highlight of the meeting was the formal reception of former members of the Accord Party in Mbaitoli LGA led by its former chairman,Hon.Henry Dimunah to the APC,as part of the avowed collective efforts by the Mbaitoli SOLAD and the people of Mbaitoli LGA to ensure an all-round victory for Gov.Uzodimma, come, November, 11,2023.
The meeting  witnessed the attendance of the Government Laison Officers,GLOs in the 12 INEC wards in Mbaitoli LGA, immediate past IMC members in the LGA, the Shared Prosperity Youth Movement,SPYM, others.
NIGERIA NEWSPOINT