By Williams Odunze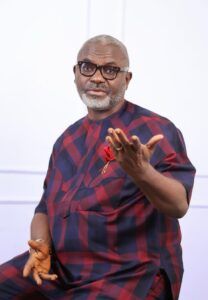 One of the top aspirants for the Owerri Senatorial seat, Chief Mike Nwachukwu has said that he is the best political alternative, to correct the long years of neglect and poor representation of Owerri Zone, and advised the good people of Owerri Senatorial Zone to look beyond the two popular  political parties namely,APC and PDP as they prepare to elect who will represent them at the red chamber come 2023 general elections.
He argued that with the two major political parties that it has always been money politics, without putting into consideration the interest of the common people.
"From the the party tickets to the delegates, the PDP and APC have always been for the biggest spenders and that is why they have never given us good representation over the years. As the 2023 election draws close,they are at it again gearing up to play more money politics. But let ask ourselves, have their money politics ever had any positive impact on the lives of our people? Where are the roads they have attracted? Where are the development facilities? Where are the jobs? They cannot give these to you because they spent too much in their party, buying the tickets and votes that sent them to Abuja. It is high time Ndi Owerri take another look  beyond APC and PDP"
Chief Nwachukwu therefore, advised the people of Owerri Senatorial Zone to shun the two major political parties and look for political alternative to correct the issue of poor representation, which have bedeviled the Zone in more recent time.
He advised them to act like the people of Ondo State who sometime ago elected a Governor from little known Labour Party.
The Senatorial aspirant hinted that he is the only political alternative among other aspirants that has the political will to move Owerri Zone and the Southeast forward in terms of development and effective representation.
According to grapevine sources,  Chief Nwachukwu advice could be the outcome of serious moves being made by some political parties to woo him to run for the senate seat on their platform.
It was gathered that so far Accord Party has made the strongest impression on him b it was not immediately known if he had made up his mind to dump APC.and switch  over to the party.
NIGERIA NEWSPOINT