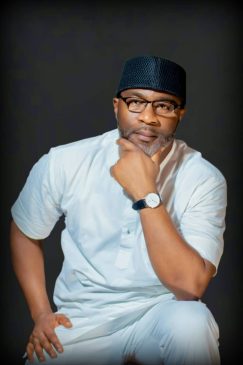 …Insists: Power, Crucial To Industrialization
The standard bearer of the All Progressives Grand Alliance, APGA, for the scheduled November 11 governorship election in Imo State, Hon Tony Ejiogu says steady electricity supply remains crucial to industrialization as well as job creation and boosting the internally generated revenue (IGR) of the state.
Ejiogu who made the assertion recently in an interview, hinted that he placed much premium on the germane issue of electricity generation because of its nexus with industrialisation, job creation and economic growth; the reason he said, prompted him to make it a cardinal objective in his campaign manifesto.
The former Senior Special Assistant to ex-Governor Ikedi Ohakim on Policy, assured that his administration if elected on November 11,  would leverage the liberalisation of the power generation by the immediate past Muhammadu Buhari Federal Government,  to build gas-powered electricity generating plants to facilitate the take-off of industrialisation of the state.
The Imo APGA governorship candidate recalled the signing into an Act, by the past Buhari-led Federal Government , of an amendment bill passed by the National Assembly which empowers the 36 states in Nigeria to invest in power generation.
He said such a legislation has paved the way for state governments to initiate electricity generation projects for their states.
According to him, improvement in electricity generation would attract significant private sector participation and investments in Imo State,   adding that it would significantly up the revenue generation of the state.
Hon Ejiogu hinted he would take advantage of his experience as a management and financial consultant to source the needed funds for the projects, re-stating his preparedness to deploy his knowledge of  alternative financing methods in that regard.
He further made it clear that realising such critical projects was no rocket science, but however, emphasised that what the state needs at this time, was an honest, knowledgeable and visionary leader endowed with enormous political will.
NIGERIA NEWSPOINT