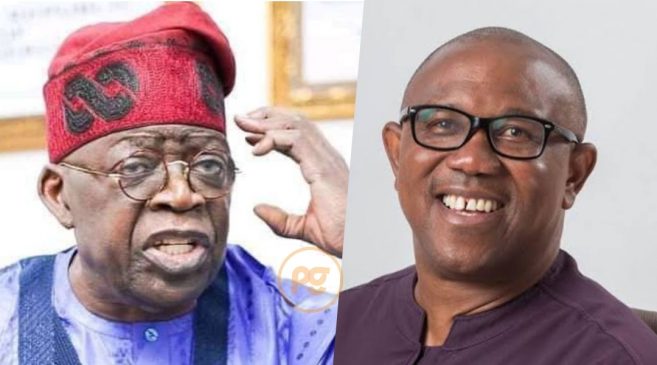 A couple of months ago, I resuscitated my series of weekly activities as a politician with my cousin's history.
The essence of the series is to comically deride some politicians who borrowed money from the bank to pay for Nomination forms to contest for PDP or APC Presidential ticket.
Now the truth has come out as alleged that many who purchased the one million naira ticket were sponsored by Bola Tinubu and some by Abubarkar Atiku. That was evidently clear because the arrangement was that  those who bought the Nomination forms to dramatized Abubarkar and Tinubu tickets were merely political mavis. Because after the two primaries, nobody heard  about the Nomination fees again whether they were returned to individuals or that they were  forfeited by the political parties.
Certainly, it is a characteristic of "Lizard Dance" in a small novel entitled Lizard Dance on a palm tree. I am sure, absolutely sure that most of us while growing up definitely saw when Lizard will be pursuing other Lizards on a tree preferably on a palm tree it was an interesting scene to observe. Today the analogy of Lizard Dance on a palm tree was exactly what Tinubu and Abubarkar displayed when they are marketing nomination forms. Many politicians did either to swell a number of nomination purchasers in other to give credence to Abubarkar or Tinubu ticket or to demonstrate an idiotic action of the members of the party in order to glamourize Tinubu or Abubarkar popularisim. Indeed, it was a cheap drama.
Now you can ask a good question where have those millions of Nomination forms gone. Simple question with simple answer. They are back into Tinubu or Abubarkar's coffers.
Some of the millions have been stacked away waiting for the election. But e no go work again!. Why will it not work again? (1) The electoral law has change. (2) The youths have woken up. Many youths by the grace of God have been woken up to the reality of today's drive. Now, I know that Nigerian politicians are myopic, greedy and  insatiable.No matter how the people of Nigerians suffered, the Nigerian politicians do not care. They only care about how to win elections. But if the show of enthusiasm which the youths showed during the voter registration, politicians and contestants are in for a rough time.
One thing is certain, Nigerian youths have suffered a lot and are ready to call off the bluff of Tinubu's money and Atiku Abubarkar's.
Soon and soon, Nigerian politicians will see the true meaning of Lizard Dance on a tree.
 Dr Chuks Osuji, OON,FNIPR