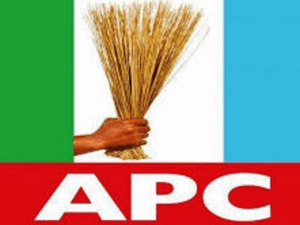 By Ignatius Soroibe, Abakiliki
The ruling all progressives congress APC in Ebonyi State has won all  the 13 Local Government Council seats as well as the 171 Councillorship seats in State.
The Chairman of Ebonyi State Independent Electoral Commission (EBSIEC). Bar Jossy Eze made this known while announcing the result of the LGA Polls conducted on Saturday 30th July, 2022 across the State. Bar Eze said on Sunday 31st July, 2022 while addressing Newsmen, Security agencies, Election observes, Party stalwarts and other Critical stakeholders at the Commission's Headquarters Abakaliki.
He pointed out that Law No. 001 of 2017 as amended empowers the Commission to conduct, collate and announce result of LGA Election, as well as issue certificate of returns to those returned elected. He said that the tenure of the current LGA Chairman and Councilors will come to an end of the 31st of August, 2022 hence the need for the election.
The 13 LGA Chairman elect includes: Hon. Ebere Nwogha for Abakaliki Local Government. Bar Steve Nwankpa for Izzi, Prince Uburu Chinedu for Ebonyi Local Government, Bar Sunday Nwankwo for Ikwo L.G.A, Hon. Euphemia Nwali for Ezza South, as well as Hon. Ogodoali Nome for Ezza North, Among others.
Meanwhile two of the newly elected Chairmen Bar Nwankpa and Prince Uburu while responding to questions from Journalists said they will improve on the performances of their predecessors. Bar. Nwankpa said "He will concentrate on Youth Development and Empowerment in Izzi Local Government Area. While Hon. Uburu said his area of concentration will be largely on Infrastructural Development.