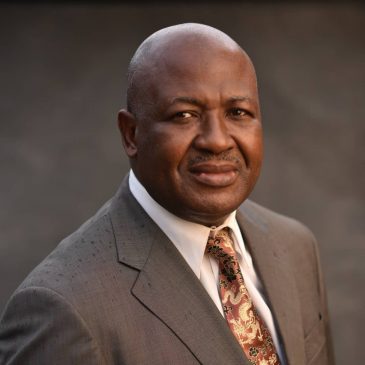 A call has been made to the Independent National Electoral Commission (INEC), to declare the just ended Continuous Voter Registration (CVR) Exercise "Inconclusive"
Dr. Jeff  Ojinika (Emezioha Orlu) made the call while Speaking as a Guest on the SILVERBIRD RYTHM 94.7 FM, ABUJA  LIVE PROGRAMME, hosted by VICTOR IROELE and  titled State of the Nation.
Dr. Ojinika  said that it should not be only Elections that would be declared inconclusive , but the Continuous  Voter Registration exercise (CVR), Should also  be declared  as such.
He said the essence of putting a terminal date to the CVR exercise, is for a good number of Persons to obtain their Permanent Voter Card,PVC.
He argued that if at the end of the exercise, many people are yet to be  registered that  the INEC should
create a platform to accommodate them.
According to him, the Voter Registration Exercise should be declared inconclusive and INEC should make arrangements for what he described as a Supplementary  Exercise.
This, he submitted   will ensure that no one else that is qualified to vote  is disenfranchised.
He insisted that INEC can do the Supplementary, since it is a "Data ATA Base  Exercise.
Dr.  Ojinika, who is the Labour Party candidate for  Orlu/Orsu/Oru East Federal Constituency, insisted that the  INEC in their usual calculations of "Margin of  Lead, can proceed to declare the just ended CRV   inconclusive.
That as the name implies, the CONTINUOUS VOTER REGISTRATION (CVR) EXERCISE Should not have ended, because those that are not yet up to 18 years of age now, will be in the next few months before the General Elections and as such should be captured too.
The former DEPUTY CHAIRMAN OF INTER-PARTY ADVISORY COUNCIL (IPAC), further requested that INEC Set up Centers across the States, Primarily for People who ought to Register, but couldn't, know  the total number of Persons and help at not shutting them off.
On Private Member bills, Dr. Ojinika announced that Poltical Consideration, in citing educational Institutions, has remained a bane in Present day national building.
Dr Ojinika  recalled with nostalgia, that the great of African, Dr.Nnamdi Azikiwe  who attracted University  Of Nigeria Nsukka, never cited it at his home town of Onitsha , likewise, Chief  Obafemi  Awolowo who.he said brought the University to   Ile-Ife , and did  not cite same at his Okene home town.
These Leaders he avered never politicized the location of the Educational Institutions.
This, he said is in sharp contrast to what is seen now; where  because of a high profile politician, an Institution is cited in a particular place, the inconveniences, notwithstanding.
On  the security situation, Dr. Ojinika pleaded with President Muhammadu to immediately seek for external help, to overcome the nasty challenges in the country.
Nigeria,he opined  is at the lowest point in security at the moment.