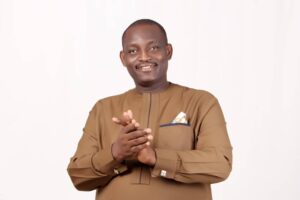 An Chieftain and front runner for the position of APC National secretary, Hon Okonya has said that he will respect the decision of the party and its leadership , if the national scribe position is not zoned to the South East.
Okonya who  was a Chairman for Oguta LGA made his feelings known when he granted a Press briefing at Sam Mbakwe Airport while returning from Abuja. He  called on other aspirants from the South East to be patient and wait for the official position of the party's leadership before jumping into conclusion on where the chief scribe of the party is zoned  in the South. He also  called on the Governor of Imo state, Sen. Hope Odidika Uzodinma and other party leaders from the South  East to work harmoniously to ensure that the position does not elude the zone.
Okonya who was a Guber Candidate in the 2019 election, a one time Chairman of Oguta LGA, former Board Chairman ITC and former SA Electoral Matters to the Governor.