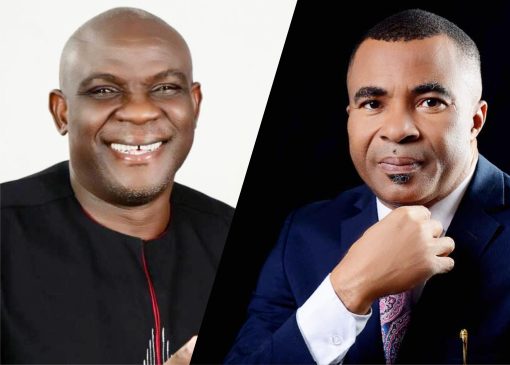 By Kasarachi Eke
People always say politics is dirty. But, i disagree. Politics is a noble and people oriented profession. A game of wit and brain and not brawn as we have it in Nigeria.
As a governance system of the people by the people and for the people, the fundamental objective of democracy is public service.
This pristine objective is still the motivation for seeking elective or public office in saner climes around the world. I recall  a touching story which circulated on the internet recently. It was about  American legislators who converted their offices to their sleeping quarters. They came to Washington from constituencies faraway to serve their people and since they don't have houses there and don't see the sense in wasting public funds on new houses, they decided to work in their offices in the day and sleep in them at night.
Why did they subject themselves to such extreme self denial? It was simply because for them and every US politician public offices are strictly for public good and services and not for pursuit of personal aggrandizement. But, not so in Nigeria and particularly Imo State. Politics here is pure money making venture.
It's a zero sum game of primitive acquisitiveness and this has led to men and Women who suffer serious integrity and credibility deficit taken over the democratic space. Within this thriving community of misfits you would find those called the job men. Job men don't have anything to do with seeking elective office. They are in the game just to make money and for that reason, they are always available to be bought to do any political hatchet job as long as the price is right.
Imo is full of these dishonourable men and women. They include but not limited to people like Fabian Ihekweme, Batos Nwadike, Steve Asimobi, Rex Anunobi, Basil Maduka, Joseph Ukaegbu, Martin Agbaso and Okenze Sylvester Obinna.
However, within this 4th republic experience, Maduka and Ukaegbu appear to be the most notorious and shameless of the lot. That may probably be a fallout of the way they joined politics. Both men came into politics not out of their own volition, but drafted into the politics by politicians who wanted to use them as political tools for one dirty job or the other.
Maduka was first hired with humongous amount some four years ago by Gov Uzodinma who wanted to use him to truncate Rt. Hon Emeka Ihedioha's then rumoured 2023 guber bid. Senator Samuel Anyanwu PDP guber candidate was also part and parcel of that 'Operation Stop Ihedioha' by all means plot.
Generally, it was a two pronged action plan.  The first part was to sponsor Maduka to vie for Owerri Zone 2023 Senatorial ticket in PDP.  The governor and his men believed that if Maduka secures the ticket, it will naturally raise moral question about Rt Hon Ihedioha's guber bid. Should that plan A not work, then Senator Anyanwu will fight tooth and nail to truncate the ambition through the same PDP guber primary proper.
Just like Maduka, Ukaegbu was also hired  as a destabilization agent by the APC government before Gov Uzodinma. They paid him over one billion and tried to use him to rubbish the heightened clamour for  Owerri Zone to produce the next governor after Owelle Rochas Okorocha.
Unfortunately, that gambit also ended up in smoke as Rt Hon Emeka Ihedioha still won the 2019 election.
Maduka and Ukaegbu's dirty and ugly political antecedents must have been the reason those who know them well concluded the moment the news of their cooked up crisis in LP became public knowledge following the Federal High Court Bayelsa ruling, that they must be Uzodinma's job men.
First, both of them didn't participate in the genuine governorship primary election of the party. More importantly, Imolites know very well that neither Maduka nor Ukaegbu has the capacity and charisma to even win councillorship election, not to talk of contesting governorship election. Therefore, they were shocked when they woke up one morning and heard  the perplexing news that they were  fighting over who between them is the authentic guber Candidate of Imo Labour Party,
Of course, that sham court altercation was Gov Uzodinma's plan B in his desperate quest to stall Imo Government House dream of the LP. Recall that his plan A which was to hijack the party structures with a whooping two hundred thousand dollars before the primary election, collapsed soon after it was activated. He wanted to buy the structures and give the guber ticket to one of his many sponsored aspirants – Basil Maduka, Joseph Ukaegbu, Martin Agbaso and Hon Kelechi Nwagwu – so that on November 11 he will cruise to victory effortlessly.
It was the woeful crash of that plot, that made him switch to plan B, and that is the ongoing sham court case meant to create confusion and crisis in the party.  Maduka and Ukaegbu have been grinning from molar to molar since they started acting out that script as their bank accounts have continued to swell every step of the way. Impeccable sources within the financial corridors in the state estimate that they have creamed off close to five hundred thousand dollars from the deal, just as their leadership in Abuja led by Lamidi Apapa has also pocketed similar amount.
Unfortunately for them and their paymaster, after all their frivolous and diversionary antics and acrobatics, they bowed out of the ring with their faces covered in shame. That may have been why the governor reportedly chased Ukaegbu out of Imo Lodge Abuja, Sunday, 1 October, when he came to demand for another  dollarized mobilization, to ignite another round of fake news and misinformation in the state.