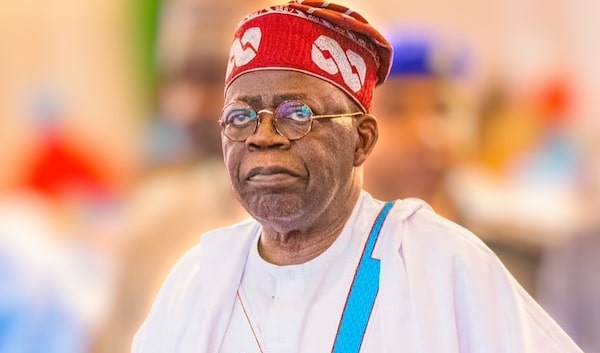 By Charles Born
During these few days gone by, we have particularly harped on "A Lion In The Cage" as our THEME, not as a happenstance or it could be HAPPENING, but it has actually started happening already, life, direct, and in practical reality.
The Falcon can no longer hear the Falconer anymore as the center doesn't appear to be holding any longer.
OH! How are the 'mighty' falling?!!
What a disgraceful fall from 'grace' to a completely dead grass it may likely be at the fullness of time?
Fellow Nigerians, could you please recall what yours sincerely repeatedly wrote and posted widely, for your delightful information about the "Ubiquitous Law Of Retributive Justice called  – KARMA that visits whoever deserves its dreaded and unsolicited visitation, and at that time the unwilling guest never expects?: the prime time, when in prime position and under prime circumstance(s)….
I actually saw tomorrow and that tomorrow could be here with us NOW without any equivocation..which is the stark REALITY. Simplicita.
A man who bragged about graduating with a 'first class' from the Chicago State University, USA, is widely reported to have sent his lawyers to beg a US Judge that releasing this 'first class' records would cause "grievous & irreparable" damage to him?. Did you hear that?
"Your Certificate release will cause you grievous damages?" Or is it to enhance your 'reputation?' I beg your pardon
Please, what could possibly be in those records that'll cause "grievous and irreparable damage?"
OUR TAKE:-
A female American citizen named Bola Tinubu is popularly and famously reported as the one given admission, and not a certain Amuda Ogunlare. THOSE ARE WHAT ARE IN THE DOCUMENTS. QED.
Could Tinubu be Amuda? Could he is afraid of Disgrace????. The unambiguous answers to these salient questions are blowing in the winds.
If I was in Senator Tinubu shoes,  the documents or  certificate would have long been released to ATIKU ABUBAKAR or to the public for that matter, in order to vindicate myself and shamefully silence my opponents.
Peter Gregory Obi – "The People's President", realesed ALL his academic records, and made them public for necessary screenings and authentications even when nobody or authority demended he should so do.
But in Tinubu's case, he appears to be breathing  ceaselessly currently and engaging in very costly, fruitless legal battles in the United States of America to prevent his 'First class' degree certificate records from being availed to the necessary AUTHORITIES.
COULD THE WORLD BE SMELLING IDENTITY THEFT?
Time will certainly tell.
He knows Lagos State is not Nigeria, so he probably could be on the expressway of being smoked out this time.
Lest we forget, where is Prof. Wole Soyinka this time around? His silence is really deafening!!!
Fellow Patriotic Nigerians, have we not been envisaging it  that the New Nigeria,  which the over 87.9%  voted mass of us chose as our President is not only POssible, but within an EAR'S SHOT to becoming realistic?
This is why: #AllEyesAreOnTheSupremeCourtOfNigeriaNow
REJOICE!!!
 Chief Charles Born Snr.
 A Patriotic Nigerian.
NIGERIA NEWSPOINT