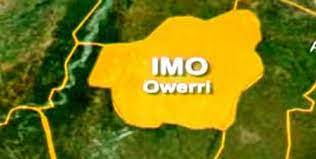 …Constitute electoral com'ttee, fix town union, Nov. 25
In a swift intervention to save the Amawuihe-Ubomiri Autonomous Community in Mbaitoli LGA of Imo state from further town union leadership crisis,Imo State Government functionaries from Mbaitoli LGA-extraction, notable among whom are; the member representing Mbaitoli State-constituency in the IMHA,Hon.Innocent Ikpamezie, Mbaitoli SOLAD, Chief Hamilton Opara, Commissioner for Mines/Solid Minerals Resources,Dr.Martins Ekeh,and the Co-ordinator of Mbaitoli-South Area Development Centre,Hon.Chibueze Umez Nnanna,on Thursday, sept.14,2023,proferred solution to the lingering leadership debacle rocking the community.
Addressing the people of Amawuihe-Ubomiri community at the Central School,Ohuba, the member representing Mbaitoli State-constituency in the IMHA,Hon.Ikpamezie, said that the urgent need to reunite the people by way of reconciling leaders of the town union is pivotal in achieving lasting peace in the community,as he urged them to embrace the decision made by the Government functionaries in the interest of peace, progress and unity in the community.
Also speaking, the Sole Administrator of Mbaitoli LGA, Chief Hamilton Opara,urged people of the community to remain focused with continued support for the Shared Prosperity administration in the state led by Gov.Hope Uzodimma,as well as help Mbaitoli LGA in her resolve to reelect the Governor under the platform of the APC in the awaited November, 11,2023 Governorship Election.
The Mbaitoli SOLAD also used the occasion in tasking the Five-man Electoral Committee led by the chairman,Nze Bernard Ojiaku, not to go contrary to the guideline for the election of the town union scheduled to hold on November, 11,25,2023 in Amawuihe-Ubomiri Autonomous Community,while urging them to shun electoral fraud,among other irregularities during the town union election.
In his vote of thanks, the out-going President-General of Amawuihe-Ubomiri Town Union, Chief Emma Duru, thanked the Imo State Government functionaries of Mbaitoli LGA-extraction for finding time to wade into the leadership problems in the community, even as he pledged co-operation with the Electoral Committee to ensure that peace is returned in the community.
The Amawuihe-Ubomiri PG, also used the occasion in appealing for Government's support in repairing the community school buildings, which he said, have been under a state of dilapidation overtime, among other basic amenities in the community begging for rehabilitation.
However, the oath of allegiance taken by the five-man Electoral Committee in the community was administered by the member representing Mbaitoli State-constituency in the Imo State House of Assembly,Hon.Ikpamezie.
NIGERIA NEWSPOINT