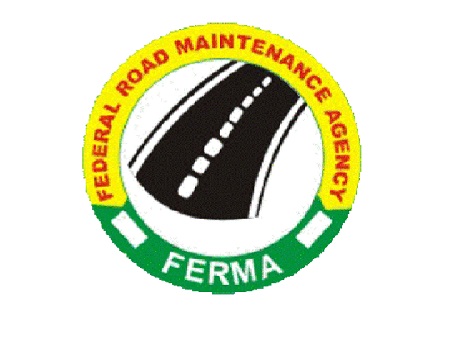 Residents and road users around Afor Enyiogugu- Sam Mbakwe Airport road, Owerri in Imo State, have commended the Federal Roads Maintenance Agency, FERMA for the Swift intervention and repairs of road leading to the airport which before now was almost impassable and a nightmare to them.
Afor Enyiogugu- Sam Mbakwe Airport road is a federal road that connects major towns and communities like  Owerri- Mbaise, Obowo and Umuahia within Imo and Abia States to the airport.
Speaking to journalists  an Airport Taxi Driver, Mr. Joshua Okoroafor noted that before the intervention of FERMA, he usually visits car mechanic more often than before as a result of the bad road.
"  I visit the mechanic workshop frequently because of the bad road, all the money I make daily I have been spending on car maintenance and repairs, amidst the hardship, right now I am happy that the Federal government have remembered us through FERMA, they should continue with their good works"
A resident of the area who is also a farmer, Mrs Joy Nkem, who couldn't hide her excitement over the development revealed that in the past, they spent a lot conveying their farm produce to the market, and at times, incur loses in a bid to move their wares to sale.
" I am very very  happy now that our road is being worked on by FERMA,  I can now move my items to the market, and as well meet the demands of my customers in time".
In a chat with the Federal Roads Maintenance Engineer in charge of Imo State Field Office of FERMA, Engr. Nnaji Osita Collins said the intervention and repairs of the critical Afor Enyiogugu to Sam Mbakwe Airport road became necessary as the road spurs to two major arterial routes; Owerri-Aba and Owerri- Mbaise-Obowo- Umuahia road hence a behive of economic activities and also a major outlet from the International Cargo Airport
Engr Collins while appreciating the Acting Managing Director of the Agency, Engr. Godson Amos for granting the necessary approval for the intervention said that road users will now heave a sigh of relief.
The Imo FERMA  enjoined the people of the state to support the efforts of the AGENCY by imbibing ownership mindset of  road infrastructures, ensuring that they always protect these assets and desist from any activity that may lead to blocking the drainage system with dirts especially when it rains.
NIGERIA NEWSPOINT