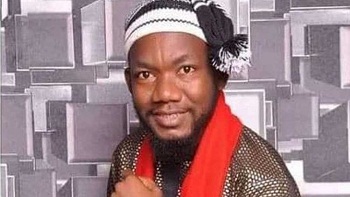 …Accuses  Uzodinma of being  anti-Igbo economic development
The Apex Socio-cultural Youth organization of Igbo race world wide, Ohanaeze Youth Council, OYC has  led a delegation to  ascertain the level of  destruction at the All Seasons Hotel, Mimi Relaxation Place and Havana Cinema by a government  agency. Describing the  act as undevelopmental,  allegedly envious and  wicked   act carried under  out by Gov Hope Uzodinma led administration.
Ohanaeze Youth Council therefore condemned in its totality the destruction of All Seasons Hotels, Mimi Relaxation Place and Havana Cinema center, describing it  as a ruin to economic development and tourism boom in Imo state.
Speaking to Journalists at scene of the incident, on 1 August 16, Wednesday,the national President General of Ohanaeze Youth Council, OYC, Comrade Igboayaka .O. Igboayaka regretted, describing the destruction of the property as tyrannical, bloodthirsty, positing that governance must not be   turned into  political witch hunt.
He advised the  to those who couldn't  belong to same party  must not be targeted for ridiculous attack.
According to him,"every body must not support  Governor's re-election bid project,adding that such action lacks  any visible popularity in Imo State".
Comrade Igboayaka  tagged such Uzodinma's  directive as anti-Igbo economic development.
He noted  that government agents are not supposed to  destroy   establishment(s) in the  state or Igbo land that employ Imo Youths by so doing   reduce the rate of unemployment.
"Hope Uzodinma's  eight (8) years in the Senate was a deprivation of economic development to Ndi Orlu Zone, and he couldn't attract any establishment in Orlu Zone neither in any part of Imo state or Igbo land",he alleged.
According to him,It is unimaginable for  government agents  to destroy the premises of All Seasons Hotels, Mimi Relaxation Place, Havana cinema center that employs over five hundred(500) direct and indirect staff that are in  the pay-roll of Evangelist Myke Ikoku, the Chief Executive Officer (CEO) of All Seasons Hotel, Mimi Relaxation Place and Havana cinema center.
"It's not in doubt that Hon Mike Ikoku is one of the greatest employers of Labour in Imo State, at least he has over 500 Imo Youths who are receiving salaries in all his business firms in Owerri.
"It's not out of place that Evang. Myke Ikoku is one of Igbo business man/entrepreneur who relocated all his business from Southwest to Igboland, therefore Evang. Myke Ikoku  passed the philosophy of "Aku Ruo Ulo" of Ndi Igbo",he noted.
It's therefore, regrettable that the claim of Imo State government that the rail fence approval at the front of All Seasons Hotels was done in error by the past government, there are over 20 buisness areas with such front rail fences in Owerri, including other  hotels,even other  buildings opposite All Seasons Hotel had the same kind of rail front Fences.
"Why didn't the government pulldown the ones in the other  hotels and other areas?, Igboayaka queried.
It's on record that Evang. Myke Ikoku who is now a People Democratic party (PDP) chieftain, championed "Hopism" political concept of Hope Uzodinma at the inception of his administration, but honorably left Hope Uzodinma and his  Government when he discovered that the regime has no answer to stop insecurity in the state.
He  further noted that it is therefore unacceptable by Ohanaeze Youth Council  to accept the destruction of Evang. Ikoku's investment in Owerri that employs over 130 Imolites.
"The government is not human oriented, no visible single policy that will strive for business in Imo, but this government is characterized with insecurity that has shutdown thousands of businesses in the State since Uzodinma took over its leadership in 2020.
"Ndi Imo must rise now to question Uzodinma why he's allegedly destroying the  business of his perceived political opponents that provided job opportunity for Imo and  Igbo youths, he stated.
"Ohanaeze Youth Council hereby call on progressive and unemployed Imo Youths to use their votes and stop  Uzodinma on  November 11 Governorship election in Imo state, or be ready to experience alleged more incessant killings, unemployment and poverty under the incompetent and mediocrity reign of Hope Uzodinma", he charged.
NIGERIA NEWSPOINT