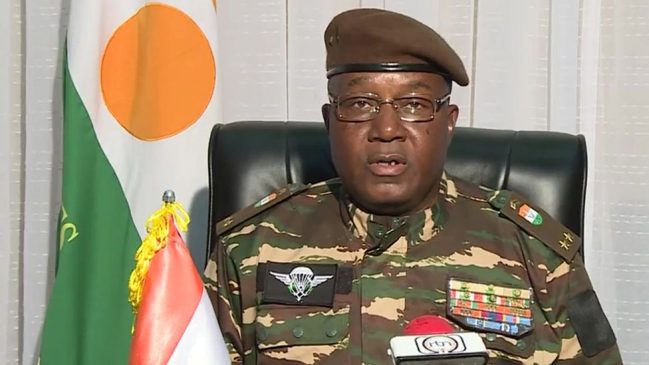 At a time Africa and indeed the rest of the world was beginning to think that  Coup d'etat or military take over of government had become unpopular, about four West African countries  have been hit by military putsch.
Since 2020, Mali, Burkina Faso, Guinea and lately Niger Republic have  had their governments pushed out by their respective military.
The latest military coup in Niger Republic which saw the overthrow of elected President Mohammed Bazoum by soldiers in the Presidential Guard,  has however, sparked resentment among some member countries of the Economic Community of West African States, ECOWAS. The regional bloc, currently led by Nigeria's barely two-month-old President, Bola Ahmed Tinubu, reacted by issuing a seven-day ultimatum to the Gen. Abdourahamane Tchiani- led military junta to restore constitutional order by reinstating Bazoum as president.
Meanwhile, ECOWAS' position on the Niger Republic coup has been opposed by some of its member-states including Burkina Faso, Mali and Guinea, who have threatened solidarity to Niger Republic should ECOWAS go ahead with its threat of the use of force to restore ousted President Bazoum.
There is the factor of the presence of Russia's private military company, (the Wagner Group) in Mali, and speculations  that the group may also be in Burkina Faso since the military government there asked the French to leave.
The fact that Nigeria, seen as the giant of the ECOWAS bloc, has been battling insurgency, violent separatist agitations, Herdsmen menace and mounting insecurity, raises the poser as to what the prospects  of any military action in Niger Republic could look like.
This is moreso, as the country faces internal security and economic challenges as evident in insurgency in the North, violent separatist agitation in the South, herdsmen menace, power and energy crisis, ever-rising inflation, a weak currency, among others.
We are persuaded that that whatever be the case, dialogue as opposed to war, still remains the most viable option in resolving the deadlock in the Niger coup saga. This may have informed Nigeria's Senate decision to back out on Tinubu's request for approval to send military to Niger Republic.
Considering that the military junta has already formed a transition cabinet, and reportedly appointed a Prime minister, there is the imperative to deepen the dialogue option, exert more on the military leadership to hasten the transition programme in order to return the country to democratic leadership.
By so-doing, ECOWAS leadership would have saved the West African sub-region from distablising consequences of military action in Niger as a fragile Republic.
NIGERIA NEWSPOINT