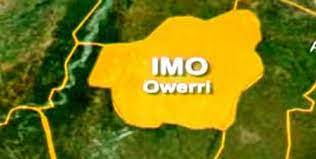 …Onuoha: I've been enlisted for  abduction like Nonso Nkwa
Few days after the arrest of a popular Radio Presenter, Chinonso Ubah (Nonso Nkwa) in Owerri, Imo state capital, the Governor, Sen. Hope Uzodinma has reportedly resumed another manhurt of another Journalist in the  state, targeting Mazi Ikenna Onuoha.
Onuoha is spokesperson to the Governorship candidate of PDP, Sen. Samuel Anyanwu is among names petitioned against to the Police at Abuja.
Onuoha alleged that he has been reliably informed that there is a petition at the Force Headquarters for his immediate abduction,adding that there is  a  desperate bid to gag the press in Imo.
"A source at the Force Headquarters disclosed that Uzodinma had written petition against some Journalists in the state including, Mazi Onuoha seeking for their immediate arrest ahead of the November 11 Governorship election in Imo state", he stated..
Uzodinma's administration has been accused by a Human Rights Group (InterSociety) of allegedly empowering non state actors identified as "Ebubeagu militia group" against the people of the state where over 1000 innocent citizens have reportedly  lost their lives, and buildings worth hundreds of millions razed down.
The source further disclosed that Uzodinma is no longer comfortable with the level of constructive media campaigns against his administration by Journalists, adding that the only way to avoid the criticisms is to put fears on them and subsequently abduct those said to be  giving him sleepless night.
According to the information obtained, Uzodinma is said to have allegedly directed his associates to intimidate, harrass or possibly, silence every Journalists in his bad book as the only means to smoothly ride onto power in the November  poll.
It was also gathered that despite the fact that Mazi Chinonso Uba's purported offence is bailable, the governor  was alleged to have influenced those handling the matter to deny him bail nor charge him to court after a week of his arrest in a gestapo stype  from Owerri.
It can be recalled that major newspapers in the state and beyond, few weeks ago were awashed with the news of Uzodinma's plot to abduct Mazi Onuoha, in a bid to stop opposition parties in the state from being heard.
NIGERIA NEWSPOINT