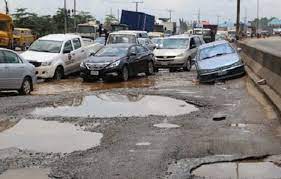 The rainy season has finally come. It is a season that comes with challenges including a severe impact on road infrastructure.
The Hope Uzodinma administration in Imo State embarked on a number of road projects especially, federal roads, and has received commendations for what  it has been able to do in that respect.
However, the return of the rains in the last two months tend to underscore the necessity for urgentt action to fix the internal roads in Owerri.
Such areas in the capital city such as Federal Housing, Ikenegbu especially, Item Street and adjoining streets, World Bank streets, New Owerri, to mention a few,  remain virtually impassable whenever it rains.
The government needs to note that the drainages around Item Street and adjoining streets are virtually blocked, and are no longer flowing,  The development leads to flooding of the road any time it rains. This is even as  residents suffer seriously from what could be described as mosquito and reptiles (snake) invasion.
Needless to mention the  condition of roads in the suburbs of Owerri like Orji, Akwakuma,  Amakohia, Umudagu Mbieri,  Egbu, among others.
In view of a recent warning by the Federal Government of Nigeria, through its relevant agencies about the possibility of heavy rains that would lead to severe flooding this year,  the  need to carry out repairs or outright reconstruction of these roads cannot be emphasised.
The state government can use its Ministry of Works to carry out some of the repairs. Again, where the drainages are blocked, the state government can set up a taskforce with the clear mandate to get residents of Owerri and suburbs to desilt the drainages around their homes.
In addition, the government should ensure roads being constructed or reconstructed in the state, comply with standards as this will check the build-and-collapse phenomenon. Again, citizens must ensure that they participate actively in the monthly environmental clean up exercise since good drainages are part of the prerequisites for enduring roads.
NIGERIA NEWSPOINT