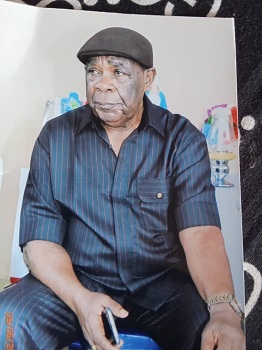 …Says: It's time to give space to young people 
An Imo statesman,also Emekuku Owerri North-born astute politician and leader, Chief Ambrose Ejiogu says at 84, he has to call it quits with partisan politics.
Chief Ejiogu said the decision was also predicated on the need to create space for the younger generation to carry on.
In a release titled, 'Farewell to Partisan Politics," Chief Ejiogu popularly known as 'Nda Ambu' recalled his foray into politics in the Second Republic Nigeria and  the events that produced Late Sam Mbakwe as the first democratically elected governor of old Imo State on the platform of the defunct Nigeria Peoples Party, NPP. He also  recalled the days of the Ibrahim Babangida  transition with two party system- the National Republican Convention, NRC, and the Social Democratic Party, SDP, the return to democratic governance in 1999, through the 24 years of the present democratic experience, and came to the decision that the time was up for him to quit the public domain.
He noted that he would henceforth take up the role of an elder statesman, adding that he has already contributed his own quota to nation building.
Chief Ejiogu expressed delight that his  four decades  in politics were characterised by
the ideals of good governance, fairness and equity, human capital development, peaceful resolution of disputes as opposed to bullying, including a disposition for enduring friendliness with people.
Ejiogu therefore,  charged the younger generation not let down those ideals as they receive the the baton to continue the political race to offer democratic leadership.
NIGERIA NEWSPONT