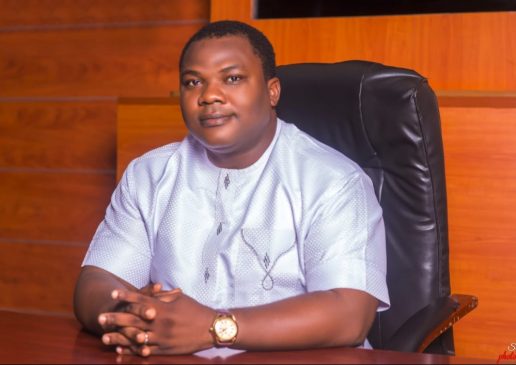 Addressing select newsmen on why he came back to join the struggle in the murky waters of politics, Achilike Maurice Ikenna who is seeking to represent Owerri Federal Constituency, simply said: "enough of these jokers who have only contributed to the impoverishment of our people. We are here to put a stop to all these. The suffering is man made; it is a product of the misadventures of the quasi-leaders."
The search for responsive and responsible leadership has always appeared ordinary but quite tasking if not ardious.
Periodic elections in democracies have always churned all manner of characters whose antecedents are never brought to the fore, to the extent the results have always ended up in regrets.
While 2023 election promises to be a different ball game all together because loyalty to political parties, especially big names will wane if not totally obliterated from the non partisan voters. The trend is not unconnected with woeful performances of the so called big party even as those elected at both lower and upper chamber of the National Assembly seem to be more confused than a common man whose ought rely on them to legislate, follow up their oversight functions to ameliorate the sufferings that have become endemic.
Little wonder leaders and members of ACCORD Party chose to search out those who have things to offer to their constituencies, state and Nigeria at large. One of those calm, organized, cerebral, armed with leadership qualities and knowledge of the best practices to remain competitive among the comity of states, nations is Achilike Maurice Ikenna.
ACCORD vowed never to drop its guard against mediocrity whatever may be the challenges and that is why the party faithfully turned out enmass to vote him to run on the platform of the party to represent Owerri Federal Constituency at the House of Representatives, National Assembly.
So far, Mr. Achilike has been consulting and engaging leaders, youths, women and elders in Owerri Federal Constituency to break down his vision as the Lawmaker who would emerge come 2023.
Below is the abridged profile of ACHILIKE MAURICE IKENNA: ACHILIKE MAURICE IKENNA, is a businessman, philanthropist and politician from Imo State, Nigeria. He is the Chief Executive Officer of Soflomaul Nigeria Limited and also the founder and pioneer of a Non-Governmental Organization, NGO, known as ORPHAN TO FAME which he uses to help and support the less privileged, offering them jobs as many that have come his way.
BACKGROUND: ACHILIKE MAURICE IKENNA, was born on 23th of October 1979 in Umuogi Orji, Owerri North Local Government Area in Imo state. He attended Premier Secondary School, Owerri between 1993-1998 before proceeding to Imo State University, Owerri between 1999 and 2003 where he bagged Bachelor of Science (B.Sc.) in Economics. After his studies, he proceeded to work in a fast upscale environment in Lagos where he grew in ranks.
GROWING UP; ACHILIKE MAURICE IKENNA grew up in a humble but average family of six in the city of Owerri. His mother worked with the Ministry of Lands while his father owned Kalistandy engineering services. Right from his early years, he has always been a determined, focused and an altruistic young man with extra zeal to ameliorate the plight of those that came his way.
Achilike Maurice Ikenna has a large heart and this has endeared people to him. His desire to serve started right from when he was a teenager. Being the first son and first child of the family made him to understand leadership at a younger age. During his studies in the higher institution, he was elected to serve in a students' body. This exposed and aroused his passion for politics and service to humanity. He lives his life in line with the saying that "we are not created to live for ourselves but for others".
FORAY INTO POLITICS: ACHILIKE MAURICE IKENNA, loves to serve people and is always delighted when people are comfortable and happy. He is known to always stand against all forms of injustice because he believes that if injustice is condoned, it can fester. He has served with Ministries, Departments, Agencies and Government parastatal.
Having seen the plights of Imo people, he decided to vie for governorship in 2019. Among the burning action plans he has was to bring about industrialization through his multiple foreign contacts with a view to fighting unemployment in Imo state.
As a visionary, focused, innovative and committed young man, he has the wisdom, the energy and creativity to change the status quo coupled with the zeal to change things positively by inputting fresh ideas into the system.
Having worked in the public sector for over 16 years, Achilike Maurice Ikenna desires a fair and just society with a strong economy, creating opportunity for all.
Today, Ikenna has answered another call for leadership. This time he would be joining other purists to help redirect the affairs at the National Parliament where he would bring to bear his wealth of experience.
Like he said: " Politics is the only altruistic vocation because it must bear the burden of sacrifice for humanity and I am ready to go all hog."