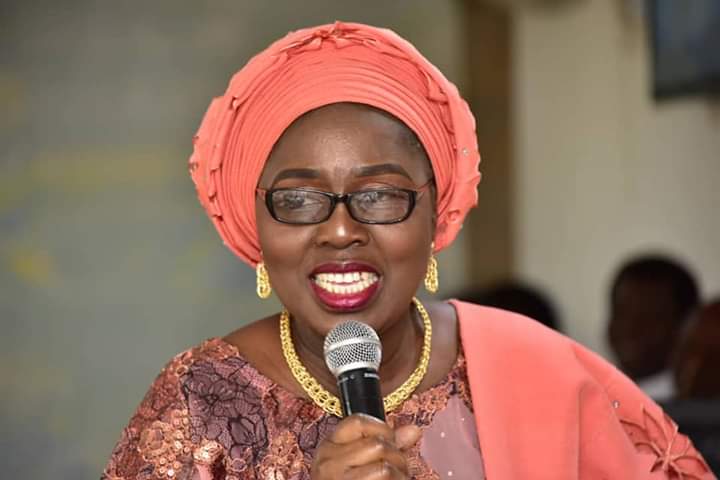 By Ojor Ebenezer
"My passion for rapid development of Owerri, Imo is beyond politics"
Ondo First Lady, Mrs Betty Anyanwu-Akeredolu gave this assurance yesterday as she explained her decision to join the race for Owerri Senatorial seat." It is borne out of my passion for my Owerri and Imo people", she posited.
Mrs Akeredolu who is currently the wife of Ondo State Governor,while addressing the leaders and faithful of the All Progressives Congress, APC, Owerri West chapter at Avu Community yesterday,disclosed that many girl -children in Owerri and Imo have benefited from her various empowerment programmes through her pet projects like BEMORE.
She further revealed that apart from the on-going construction of the N1.5 billion Ihiagwa-Emeabiam road by NDDC which she said, was attracted by her, she has also not only trained many girl children from Owerri and Imo State, but equally equipped and empowered them in various skills. She noted that many got a brand new laptop among other things.
The Emeabiam Owerri West-born Ondo State First Lady informed that her Ada Owerri chieftaincy title was in recognition of her giant strides for his Owerri people.
She described her self as a role model being, according to her, the first female graduate from Owerri clan, adding that her marriage to a Yoruba man now Governor of Ondo State, has been a huge success.
She vowed to continue to prioritize the development of Owerri Zone by pursuing issues of road infrastructure, training and empowerment, job creation as well as healthcare programmes especially, for women and children in the zone.
She further hinted that massive job creation remained the panacea to drug abuse and addiction, including rising insecurity in the land today, noting that her passion to serve and better her birth place, Owerri and Imo, were beyond politics.
The event had good number of APC faithful from all the wards in Owerri West Local Government Area in attendance.