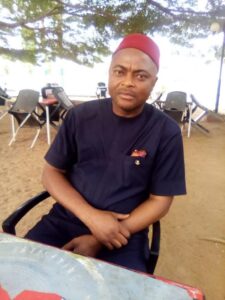 By Dr Chiamaka Durunwa
The healthy political arrangement between Isu and Orsu clans that make up Orlu state constituency in respect of the House of Assembly seat in the area is being threatened because of the inordinate ambition of one man.
As the countdown to the 2023 general elections begin in earnest, there are spoilers who are warming up for a showdown with their people to torpedo the existing peace in their constituencies just because of their greed and their ill-gotten wealth which they believe they can use to hoodwink their people through hook or crook. This is one of the nagging problems that have continued to bedevil the Nigerian nation as some undesirable elements believe that might is right. Their desire to sit tight in any position they find themselves is one of the reasons Nigeria may not get it right politically for decades to come.
Hon. Paschal Okolie, the incumbent lawmaker representing Orlu state constituency in the Imo State House of Assembly on the platform of PDP is currently fanning the embers of disunity in his constituency. When he won the election that made him a house member in 2019, it was as a result of the existing arrangement between the two clans that make up Orlu state constituency. His victory was welcome by all because it was in line with the LGA's agreement , equity and justice. But when Governor Hope Uzodimma was declared winner of the 2019 governorship election by the Supreme Court on January 14th'2020 and was sworn in the next day, Hon. Okolie was one of the House members who dumped their parties and defected to APC, the governor's party.
The House members were allegedly given the whooping sum of N50, 000,000.00 (fifty million naira) and two plots of land in Owerri each. The ever scheming Hon. Okolie grabbed the opportunity with both hands as he quickly jumped ship so as to benefit from the largesse. Those who defected were also allowed to make imputs in the new government. The aides he nominated as a result of this are still sitting tight and earning their pay at Orlu local government long after their master ran back to PDP.
It is on record that Hon. Paschal Okolie was one of those who abandoned former Governor Emeka Ihedioha in the heat of the legal battle that eventually led to his outster. He is a mole in PDP who will continue to betray the party if he succeeds in his present gamble. According to a reliable source, his game plan is to dump PDP and go back to APC, the platform on which he will contest for a seat in the Federal House of Representatives in 2027 if he oils his way back into the Imo State House of Assembly in 2023.
The costliest mistake PDP will make in Orlu state constituency is to give Okolie the party's ticket for 2023, no matter what he does or the amount of money he flaunts to arm twist stakeholders of the party into submission. When the chips are down Orlu electorate will vehemently resist him and those who chose him.
Hon. Paschal Okolie's abysmal performance since he became a member of the Imo state House of Assembly is a sore point and a very sad chapter that that has changed the Orlu narrative for the worse.
Till date, he has not presented any motion before the House, he has no constituency project to his name and has no constituency office in Orlu. It is very shameful and disheartening that a member who is representing a constituency like Orlu has never visited Orlu town to brief constituents since he was elected. While he is busy running his private business to the detriment of his service to his people as a legislator, his people continue to die in very gruesome manner. This is the same man who wants to recontest and go back to the House even as a non performer and a colossal failure.
At the dawn of Nigeria's nascent democracy in 1999, Hon Steve Orji of PDP from  Orsu clan represented Orlu state constituency dated 2003 when Hon. Ukaigwe also of PDP from Umuna in Isu clan took over. Between 2007 and 2011, Hon. Onuora Olumba from Amaifeke Orsu clan and also of PDP was on the saddle as house member representing Orlu. With the emergence of Rochas Anayo Okorocha as governor in 2011 on the platform of APGA he imposed Hon. Mike Ndubuaku of APGA from the same Orsu clan (Ogberuru) as Hon. Olumba on Orlu people. This was in line with the former Governor's lack of respect for
due process and rule of law throughout his eight year tenure.
Orlu people in their wisdom returned the seat to Isu clan when Hon. Marcel Odunze (Max Aluminum) from Eziachi emerged as House member in 2015 on the platform of APC. Thereafter, in 2019 Odunze in adherence to the zoning arrangement never recontested to pave way for an Orsu man.  It is on record that no Isu person contested the PDP primaries in 2015.
PASCAL OKOLIE MUDT NOT RUN!!!