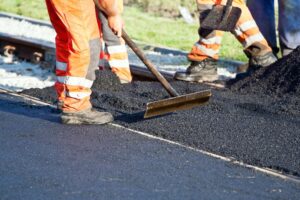 By Williams Odunze
A social-Cultural Group known as Okezuo Igbo Organization has lauded the governor of the State Senator Hope Uzodinma on road construction as they paid courtesy call to Honourable Commissioner for Power and Water resources Hon.Lady Ann Dozie.
The Group led by its National Co-ordinator, Ezinwa Lemmy Akuakonobi Ukwuegbu, maintained that the group is pleased with the Governor on the road projects that is going on within the State especially, Owerri Okigwe road which posed great danger to road users before, but now that the road which is a nightmare to road users is now a thing of the past as the road is now in good shape.
Mr Ezinwa Akuakonobi, used the opportunity to beckon on the governor to also look into Akabo road before the raining season sets in.
"Those days when Owerri Okigwe road is bad it was Akabo road that motorist are applying which caused the deplorable State of the road especially, Orie Akabo,Ebem na Azu Ngugo road"
He asked the Governor to do three more roads in the area to ease traffic during the rainy season.
The National Co-ordinator, on behalf of the organization, thanked the governor for his foresightedness in choosing Lady Ann Dozie as his Cabinet member.
He described Lady Ann as a round peg in a round hole, even as he said that with her the ministry of Power and Water resources will do very well.