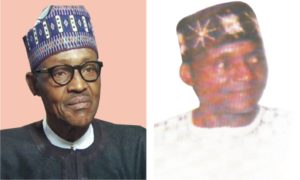 An elder statesman in Imo State, Col. Lambert Ihenacho has maintained that it is only restructuring that can curb the problems arising from agitation for secession in Nigeria.
Speaking to newsmen in Imo weekend, Col. Ihenacho said it is as a result of continuous marginalization being meted out on the Igbos by the Federal Governments over the years that gave rise to many pressure groups seeking for independence of the Igbo nation, saying such agitation would not have arisen if the Common wealth were equitably distributed, and Federal Character policies duly implemented in the cause of appointments and governance of the country.
According to the seasoned politician, "those who don't want us to restructure Nigeria should give their reasons and convince us, or for goodness sake, shut up. This country belongs to all of us. "To perpetually subjugate any part of this nation is wrong and unacceptable".
"People can say what they like, all I know is that you cannot stand before the truth and refute it. "Nigerians must come together to restructure our country and save us the agony of allowing the country to restructure itself".
He called on President Muhammadu Buhari not to hunt Biafra agitators, rather seek out the cause of the agitation and address it for peace to reign, permanently in the country.
Col. Ihenacho who fought in the Nigeria-Biafra Civil War, regretted that the "no victor, no vanquished" presented then to quell the civil war has never been implemented in the governance of the country since the end of the civil war.
In his words, "despite the gesture of "no victor, no vanquished", to a large extent the Igbo people in Nigeria have remained 'a conquered people ever since", thus he opined is not fair and must be addressed.
According to him, get everybody to feel that the country belongs to all of us, and the agitation by IPOB will abate, die on its own".