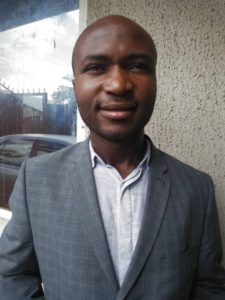 Determined to eradicate poverty in Imo State, A Non-Governmental Organization Christened True Prosperity International (TPI) Foundation has embarked on programmes, activities and projects that will enable the Foundation achieve its aim and objective to fight poverty to zero point in the state.
Speaking to journalists in Owerri, the Founder of the Foundation Mr. Morgan Kelechukwu Orioha said that the main object of the Foundation is to ensure that people move away from poverty to prosperity through provision of their basic needs such as finance, infrastructural development etc.
"I am here because I want to reach out to rural communities in Imo State. The foundation is actually focusing on fight against poverty, help the poor communities around Imo State to ensure that people move away from poverty to prosperity".
Mr. Morgan who is also an Engineer and Management Consultant noted that the Foundation deals on water sanitation, hygiene, infrastructure commissioning development, believe in eradication of open defecation among communities in Nigeria, adding that the Foundation believes that the only way to fight poverty is by staying in touch with communities, developing solution, implementing ideas, assessing results and performance.
The Oru East born Philanthropist noted that as a preacher of the Gospel of God he ensure that the Foundation use the resource and the gift God has given to them to impact life to the people and as well help to develop their spiritual growth, pointing out that the programme of the Foundation anchored on preaching the Gospel, teachings and guidelines that will build the spiritual growth of the people.
According to him the Foundation has concluded arrangement to have structure in all the 27 Local Government Area of the state and to engage more professionals with particular reference those that have the zeal to fight against poverty in order to showcase the programme of the foundation.
He disclosed that the Foundation is partnering with Ministry of Water Resources on the area of water sanitation, hygiene and expressed willingness to partner with Government at all level, churches, international communities, well meaning individuals to enable the country move; forward.
He also disclosed the website of the Foundation which is www.TPfoundation.org and made it clear that the Foundation does not discriminate in all their activities.