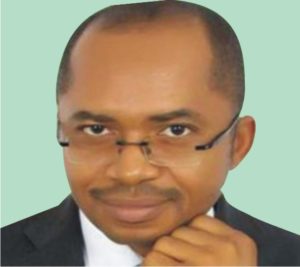 A group going under the aegis of Imo Progressive Lawyers Association, IPLA, has called on all Imolites to rise to the challenge of enthroning good governance in Imo State.
Imo Progressive Lawyers made the call Friday in Owerri, in an address presented to newsmen which was also signed by its President, Chukwuma Ezeala and Secretary, Victoria Ibeziruohaeri. IPLA expressed dismay at what it described as colossal decay in education and health sectors in Imo with the tertiary institutions in a sorry state according to it.
"The tertiary institutions are in a sorry state. The secondary and primary schools are at its lowest ebb. How do you explain the fact that some of our flagship secondary schools do not have classrooms, teaching staff"?
"Above all the inspectorate department of the ministry is now gone. The Imo State University has not only lost many of its accreditation but is no longer a place to reckon with. Manufacturing and agriculture have taken a flight", IPLA noted.
While carpeting the negative use of power of incumbency to obtain electoral victory at all cost, IPLA harped on the need for credible opposition. It said it was an irony that many have joined the ruling party to share in the 'state cake' despite what it called that lack of clear vision in the polity.\
The Imo Progressives Lawyers therefore thanked the judiciary and the press in Imo State for their sustained commitment to the cause of democracy, rule of law and due process in the country adding that Imo people should come together to resist any form of dictatorship and subversion of their rights. They also called for the election of a reliable person as next Imo governor.