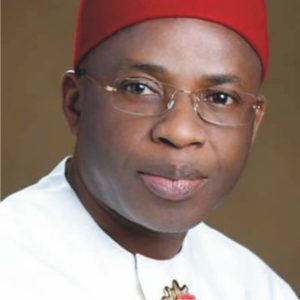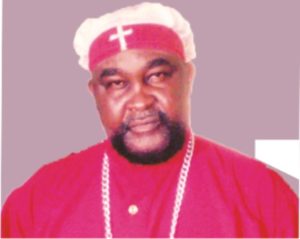 A priest of the Most High God, Prophet King Scarry Mongo has prophetical stated that Imo State indigenes will soon smile again in the forthcoming gubernatorial election if by the special grace of God, the former governor of the state, Chief Ikedi Godsent Ohakim who is aspiring to re-contest for the completion of his second term in office under the aegis of the All Progressive Grand Alliance, APGA, win the polls.
According to Prophet King Mongo's prophetic statement which was handed over to Nigeria Newspoint when he arrived from the mountain, as contained in the third item, that the victorious emergent of Chief Ohakim will be tough because the oppositions will make it a difficult task for him, but God will see him through.
He stated that God purposefully wanted to bring Chief Ohakim back for the reason of rewriting the wrongs and to use him to achieve the purpose of what he sent him to do in the first tenure which he did not complete before being ousted out of office.
The priest of the Most High God said that the second term if actualized will be an open harvest that will recover the loss and return to the people their property which was confiscated by the Rescue Mission government, because he will return the loot.
He maintained that the former Clean and Green governor will come back to liberate the people and sanitize the state both spiritually and physically for healthy development projects which will assist the people to regain their investments, land and create room for further investment, especially the agricultural prone areas.
Prophet King Mongo advised Imolites to vote massively for Chief Ohakim because he has seen light coming from him which would give them the salvation and peace for Imo to re-bounce.