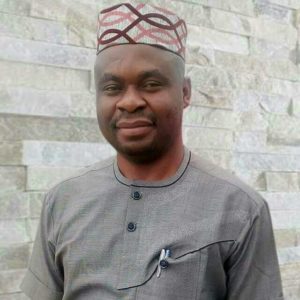 By Nwokoma Ndubueze
Thoughtfully, what Imo State needed to ensure a free and fair elections come 2019 general elections is a good political calculation, especially on the leadership of the State. Since the past twelve years, the State have not found or known Peace whenever it gets to governorship election. The turmoils start from the time of primary election in the political parties and also becomes a thug of war at the main elections. From available statistics, Imo State since 20 years have not had a credible elections emanating from the pool. The State elections end in Law Courts; from judicial  political panel to the High Court, where it proceed to Court of Appeal at last end in the Supreme Court. All these judicial process are capital intensive, of course you can not win a case in the Court without huge chunk of money. And on this precarious situation, the State end up not having a government of their choice, therein trouble sprout in socioeconomic and political sphere, to the point that Imolites are democratically raped.
The 20 years of political experiences should be a sound note for the people to look inward for a better approach to salvage this reoccurring decimals in order to save nine, especially the huge chunk of money been wasted in the Law Courts which end in futility. Behind this, is monotonous economy which always associate with the man that saddled the State affairs who may not have the master plan of the programs of his predecessors. This is a major reason Imo State is backwards in development.
Now, a new political era come fortnights, looking at the settings, it has been beclouded with another political turmoil. The same set of witchcraft happens to be in the scene, planning to bewitched the State with their wantons blood thirstiness. The question is, will Imolites wish to continue like this? living dependable life on someone else mode of life. The truth is a big No, no nation survive with the kind of precarious situation  Imo State found herself on, and no economy grow or develope in monotonous system because monotony is a bad production system which no government or an entrepreneur would wish to engage in at any given economy.
The point is that soon the political class in Imo State will be rearing heads to collect the mantle of leadership of the government of the State, but what is so disgusting is that the old breed doesn't want to give way for a younger generation government to be instituted. And they think they can wrestle power with the incumbent Governor, Owelle Rochas Okorocha. This is what is known as when elephants fight the grass suffer. Okorocha will prefer to fight with his last blood than see the likes of Senator ifeanyi Araraume, Dr. Ikedi Ohakim, Hon Emeka ihedoha or even common Okey Eze collect this mantle of leadership from him, that make him warm his son in law to succeed him if the State is not careful and thoughtful of who succeeds him.
It is not the willful wishes of Governor Okorocha for Uche
Nwosu to succeed him but at certain extent he needed escape from his administrative atrocities and who will continue from where he stopped. Presently, the Imo State Governor has shown the State his Urban Renewal programs which he may or may not accomplish before he leaves office. From the scenario, it seems he had good plan for the rapid development of the State but he lacked the administrative competency to carry this plan. The issue is not finance because the State had the resources to complete this program and the rural development. This is where imolites should focus on and shun individual sentiments because politics is all about interest and that what is paramount in the game.
In view of these factors, one think that the best combination for the Imo Guber race should be in the All Progressives Congress ( APC) setting ; Hon Chike Okafor as the governorship candidate while Hon. Chima Kingsley Uju should be his deputy governor come 2019. This will be a good market for the ÀPC and peace for Imo State. These are young men who have stayed and work with Governor Okorocha with their wealth of experiences, they should be able to do better than anyone. At least, they  are within their mid forties which is the wisdom age and as it stands, it seemed they have overwhelming Love and solidarity support of their people considering what they have been doing in their localities.
Again, from a well conducted researched statistics report, Hon. Chike Okafor will defeat whosoever that comes from Okigwe and Owerri zones in a free and fair elections, while the Oil Producing Areas are head bent on having next Governor but if this
deputy governor is granted, that settled the case of the trouble which may loom in 2019, here qualified Hon. Uju as the deputy governor of the State. Okorocha can comfortably hand over  to  this young elected democratic government of Imo State by May 29, 2019 as they emerge from the pool, and for the first time  in the history of the State nascent democracy, even in the nation, by this singular act, Imolites will have peace and even development also a Kudo to the Governor general of West Africa continent, Owelle Rochas Okorocha.
Else one forgot,Senator Ifeanyi Araraume, Dr. Ikedi Ohakim and Hon Emeka ihedoha are all fine duos that should be talking bigger than the State leadership. They are been expected to be marching power with their colleagues at the national levels. Dr. Ohakim, Sen. Araraume and Hon Ihedoha should not allow their selves to be disgraced at the pool by these youngsters, this is a reason for them to be thoughtful and read the writing on the wall. One good thing about this formation is that with the emergency of Hon Chike Okafor and Hon Uju, Imo State chartered Equity has being regained. Yeah, because Hon Chike Okafor will do four years only to complete the balance of four years left for Okigwe which Dr. Ohakim had already done four in 2007 to 2011 before he was ousted by the Rescue mission government. What this means is that Owerri Zone should exercise patience for Okigwe Zone to complete their tenure, so that by 2023 they will be ripe for the leadership of the State.