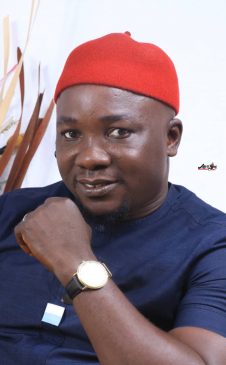 The executive and members of the Nigeria Union of Journalists,NUJ, Imo State Council, has received with pains and grieves the unprovoked and mindless attack visited on the national President of the Nigeria Labour Congress, NLC, Comrade Joe Ajaero, by  thugs and police officers said to be working for Imo State Government.
The Wednesday, November 1 vicious attack on the NLC president is most unfortunate, unfounded and absolutely smacks of gross insensitivity and reckless disregard for human rights as well as institutional molestation on the part of the government.
We are deeply disturbed that Imo State has continually been in the news for the wrong reasons in the past three years to wit: insecurity which has brought about killings, armed robbery, kidnapping and arson., human rights violations, particularly on the Journalists and presenters:Vivian Otti of IBC, Chidiebube Okeoma of the Punch newspapers and most recently,Chinonso Uba (Nonso Nkwa) of Osiza FM Radio Station in Owerri, poverty based policies like the directives on hotelers in Owerri not to entertain lodgers within the period of the November 11 election.
As it stands, the attack on Ajaero has proved once more that the government in Imo State lacks negotiation powers even as it doesn't have any regard for constitutionalism, due process and rule of law.
What makes the entire issue a drama is that the NLC President hails from the state and ought to have been given more adequate protection in Imo than elsewhere. Yet, it was in his home state that he was brutally attacked, battered.
We call on both the security agencies and the Imo State Government to desist from such actions particularly now that the off season election is around the corner.
Again, we urge the  Federal Government to ensure that those involved in that notorious act are apprehended and brought to book.
Signed:
Comrade Precious Nwadike
Chairman
Ori Martins
Secretary
NIGERIA NEWSPOINT