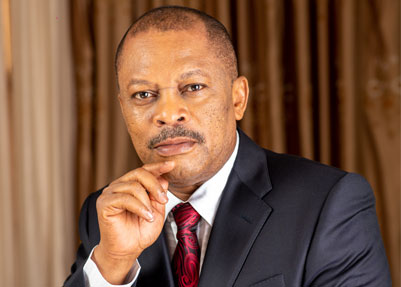 Barely few days ahead of the November, 11 Governorship Election in Imo state,a Peoples Democratic Party,PDP chieftain, Nze Uchenna Ojini has appealed to the people of Mbaitoli and Ikeduru LGAs and Owerri zone to champion the victory of Sen.Samuel Anyanwu (Samdaddy) by voting massively for the PDP's Governorship candidate of Mbaike extraction,and his running mate,Hon.Jones Onyereri during the awaited election.
Speaking in an interview with journalists in Owerri on Wednesday, November,1,Nze Ojini, said that the call on the people of Mbaitoli/Ikeduru Federal Constituency in particular, Owerri zone and the entire Imo state becomes necessary in redefining the political affinity between Samdady's home-LGA, Ikeduru and sister-LGA, Mbaitoli,as well as help in validating the much-talked-about'Imo Charter of Equity' by the people of Owerri zone in Imo state.
The Mbaitoli PDP Publicity Secretary, further stated that, to ensure full actualisation of the Imo Charter of Equity in the state, people of goodwill among the Imo citizenry are expected to cast their votes en masse across political party-divide to ensure that Sen.Anyanwu clinches deserving victory at the polls, come, November, 11.
He also  urged the people of Mbaitoli  to rally support and solidarity for the PDP's Governorship candidate in the interest of Owerri zone agenda.
According to him, the long-awaited Imo charter of Equity must prevail in favour of Owerri zone in the coming  election.
He noted with nostalgia that,candidates of other major political parties in the awaited Gubernatorial Election come from Orlu and Okigwe zones in the state. He added that votes given to them by the electorate from Owerri zone amounts to continued marginalization of the zone in the political powerplay (democracy) of Imo state.
He also  described the awaited Governorship Election of  Saturday, November, 11, as'a defining moment in the history of Imo state.
' Nze Ojini, tasked all eligible voters including the Civil Society groups to vote and protect their votes-cast for the PDP's candidate for the sake of democracy, even as he maintained that the beauty of democracy is healthy opposition to check maladministration.
NIGERIA NEWSPOINT