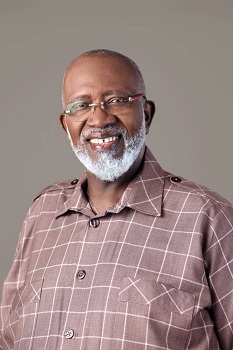 …Flay Reprisal Attack On Innocent Citizens
…Urge FG to Intervene over Insecurity
Senator Athan Achonu, the Labour Party Candidate in the November 11 election has  visited the spot of last Tuesday's attack on security officers along Umualumaku road in Ehime Mbano Local Government Area of Imo State.
Visibly saddened, he expressed sadness over the loss of human lives and wondered why the security officers should experience such fate in line of duty. He recalled that some of those officers had at some point been posted to serve in the area.
He condemned in totality the gruesome murder of personnel whose only crime is commitment to serve the public through protection of lives and property. He also  called on  governor and security agencies to intelligently fish out and prosecute the culprits.
He expressed regret that the officers were attacked right in front of the a landed property he acquired for a police station.
In his words, "as you can see this attack happened exactly opposite the land I acquired for the Nigerian Police Force. I bought this land (pointing at the piece of land) adjoining the government hospital for the purpose of erecting a police station as a way of contributing to building sustainable security in the areas. Unfortunately, the police are also not helping matters".
Senator Achonu also inspected shops and properties allegedly destroyed by soldiers in retaliation of attack on their personnel.
Senator Achonu frowned at the level of damage to properties belonging to innocent citizens. He wondered why such level of damage should be meted out to citizens of the area who are not responsible for the killing of the security officers. He called on the police officers to call their  men to order.
"This is the problem with our society now. The rule of the jungle is prevailing now. That's what is increasing the spate of lawlessness in the society now. When people witness this now they become lawless, themselves. What is the meaning of  all these?
"I call on the GOC 82 DIV to call these young men to order. I know they are angry, but that's not the way. They are supposed to be the protectors of life, not to destroy lives. The essence of governance is to protect life and property. Government should live by example. This destruction is very very wrong. This should not happen at all.
"There is no rule of law in this country. It's a lawless country. What do you expect when you have a governor who does not obey court order. The police should do their work of investigation and fish out the killers.  They have helicopters, drones and intelligence. They should activate their intelligence and get the culprits and leave the innocent people alone.
Further lamenting over the destructions he said with what he has just seen it is likely the plan is political and to make Ehime Mbano ungovernable.
"This is politics. Nothing else. This is political. They want to make Ehime Mbano ungovernable because am from here. This is politics. Nothing else. The owners of these shops are Innocent. They will now say this is the headquarters of IPOB  so that they will descend on us.
He then called on the President to look into what is happening in Imo State:
"The president should look into what is happening in Imo State. He fought for Abiola. He came on the scene with democratic credentials. He shouldn't allow this level of carnage to happen. He shouldn't associate with such characters. This (the destruction of properties) is very very wrong.
He also called on the governor to come to the aid of the community people and compensate them for their loss.
"The governor should  as a matter of urgency  come to their aid and rebuild the shops and houses. They cannot be left alone."
He lamented the uncommitted attitude of both government and the Nigerian Police in providing security in the area. Senator Achonu questioned the whereabout of 9 Apc security armoured vehicle he repaired with millions of Naira. Five were supposed to be deployed in Okigwe zone. He regretted that if those vehicles were available, those security officers that lost their lives would have been living till today.
He then took journalists to the now abandoned Area Command, Orieagu Nsu, Ehime Mbano which he rebuilt with his personal money after it was damaged by unknown gunmen.
He said "they also came back a second time to throw dynamite on  it, causing extensive damage to the building. You can see how it is now. Nobody is doing anything. Not even the police ",he lamented.
NIGERIA NEWSPOINT