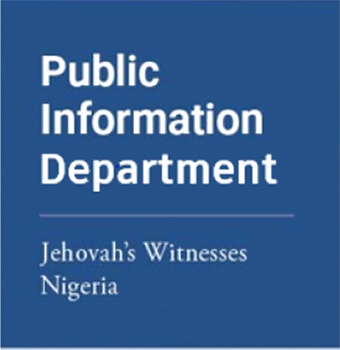 By Williams Odunze
In continuation of its 2023 Convention message , speakers at the symposium  have continued to emphasize on the importance of exercising patience not minding the situation of things as Jehovah never abandons his people.
The message was delivered penultimate Sunday at its Assembly Ground at  Akabo Ikeduru Local Government Area, Imo State  by different Speakers who dwelt much on biblical references to send home their messages.
The 2,228 Jehovah's faithful who were in attendance listened with rapt attention as speaker after speaker re-emphasized the need for believers to always wait on Jehovah as he will surely show favour to his people.
The Speakers drawing their points from the Bible  cited many characters who endured tribulations by relying on Jehovah.
Using Elijah, Daniel, Ezekiel, Isaiah, Micah,Hosea and others as typical examples maintained that these people suffered many hard times but still wait on Jehovah,at the end they triumphed over them.
The speakers  told the gathering to emulate the lives of these biblical characters in all their activities believing that Jehovah will surely come to their rescue.
They advised the faithful not to allow the current economic hard time to dissuade them from following the instructions given by Jehovah as the situation will later be a thing of the past and the word of Jehovah will still stand.
They maintained that most of the hard times faced by Jehovah's faithful are  some times,the way Jehovah wants to test the faith of his people and that who ever passes the test would wear the crown
of glory.
The event also featured baptism of candidates who have been confirmed.
NIGERIA NEWSPOINT