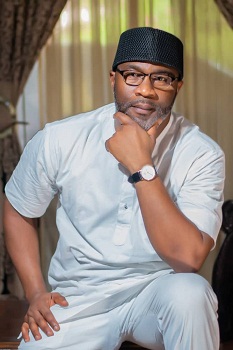 "56% Unemployment Rate, Recipe For Disaster"
…We'll Revive Imo LGAs
Ahead of the scheduled November 11 governorship election in Imo State, the candidate of the All Progressives Grand Alliance, APGA, Hon Tony Ejiogu says he would leverage his experience and contacts as a technocrat in the private sector to set up industrial clusters and create thousands of jobs for the teeming unemployed youths in the state, if elected governor.
This is even as he assured on repositioning the Local Government system in the State to carry out its role as a connect between the government and the grassroots.
The Imo APGA candidate who recently  featured on Channels Television programme, 'Political  Paradigm', attributed the raging insecurity in Imo  state to  what he described as  "successive lack of good governance,"
distortion of the Local Government system in the state since 2007, and alleged  "total departure from from accountability" at the local government level."
Hon. Ejiogu flayed the continued use of  transition committees (TCs) instead of democratically elected chairmen and councillors as provided in the Nigeria's constitution.
He added that the situation has dealt a mortal blow on the LGAs, leading to a disconnect between the people at the grassroots and the government.
On insecurity, the  former Senior Special Assistant to the then Governor Ikedi Ohakim of Imo State lamented that the National Bureau of Statistics, NBS, Fifty-Six percent unemployment rate figures for Imo State, remained  a recipe for disaster.
He further lamented over what he described the absence of policies, as well as safe and enabling environment to attract private sector investments to Imo  State.
Ejiogu reiterated his resolve to open a flood gate of opportunities to Imo youths in information and communications technology, ICT, create a digital economy as well as engineer an agro-revolution with emphasis on value addition, processing, marketing, among others that would create jobs aside from massive food production.
He made it clear that Imo is blessed with abundant opportunities but requires a good and knowledgeable leader to actualise it.
He hinted that alleged humongous Imo debt profile which he said was in the region of N200 billion and above, has become unsustainable.
The Imo APGA governorship hopeful noted that he was offering himself to serve  as governor of the state ahead of the scheduled November 11 gubernatorial election not as the usual 'professional politician,' but as one who has successfully navigated through  the private sector as a technocrat.
NIGERIA NEWSPOINT