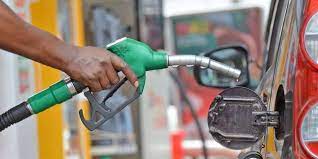 Transport fares have risen astronomically in recent times following the removal of fuel subsidy by the Bola Ahmed  Tinubu-led All Progressives Congress, APC, administration.
The situation prompted governments at various levels in the Nigeria to introduce palliatives, including plans to roll out buses for mass transit in order to cushion the harsh effects of the federal government's action.
The federal government on its own part disclosed plans to introduce both electric and gas-powered vehicles to relieve Nigerians of the hardship arising from high transport fares.
In Imo, Governor Hope Uzodinma had promised various palliative measures including pay raise for the civil servants to mitigate the impact of fuel subsidy removal.
While these promises are welcome, it will be more  beneficial for the citizens of the state if the Uzodinma administration considers olling out buses  for mass transit in the state.
This in our view, has not only become a matter of urgency, but will, to a large extent, bring down and stabilise transport fares across the state.
The move is expected to give Imo citizens options  between  commercial vehicles charging exorbitant transport fares, and the subsidised state-owned buses.
NIGERIA NEWSPOINT