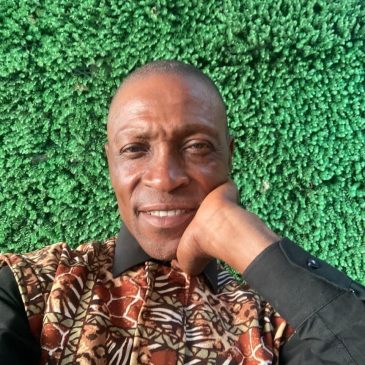 In the face of lingering community leadership crisis in Obi-Mbieri Autonomous Community, Mbaitoli LGA,Imo state, concerned Indigenes of the community living in the United States of America,USA, have kicked against the recent purported dissolution of the Obi-Mbieri Development Union,O.D.U Executive led by the President-General,Chief Ugo-Martins Iwuajoku (Onyeugo) by the Sole Administrator of Mbaitoli LGA,Hon.Hamilton Opara, describing the said  dissolution as' undue interference in the administrative affairs of the community.
Speaking in a telephone interview with journalists in Owerri on Tuesday, July,4, Nze Richmond Okoro,who spoke on behalf of the Obi-Mbieri Diaspora Indegenes' group, condemned in its entirety, the wrong step taken by the Mbaitoli Council Authorities, which had,on Friday, June, 30,announced the termination of Chief Iwuajoku's tenure of office as elected President-General of Obi-Mbieri Development Union, thereby, appointing one Chief Samuel Oparaugo as Interim President General.
He further stated that women and youths in the community,who expressed displeasure over the imposition of an interim PG on the people by the Mbaitoli SOLAD, also protested against it as an act of illegality,and for reason that Chief Iwuajoku is still serving his tenure, among other reasons bothering on the urgent need to forestall further escalation of crisis in the community.
Also dismissing claims that one Nze Boniface Chinedu represented Ndi Nze Na Ozo title holders in Obi-Mbieri community in his stead during the purported meeting that produced Oparaugo as care-taker PG of the town union,Nze Okoro, maintained that such meeting at the Mbaitoli Council headquarters, Nwaorieubi, was illegal, hence, according to him,he should have been consented to,as the first and foremost Nze Na Ozo title holder as 'Nze Ogbuhorouzo 1'of  Umuahii-Obi-Mbieri community by conveners of the said meeting.
He informed that the Obi-Mbieri Diaspora Indigenes used the opportunity in cautioning the Mbaitoli SOLAD to desist from working with disgruntled elements against the avowed peace, unity and progress of Obi-Mbieri community in order to avert looming troubles associated with the appointment of an interim PG against the wish of the people.
NIGERIA NEWSPOINT