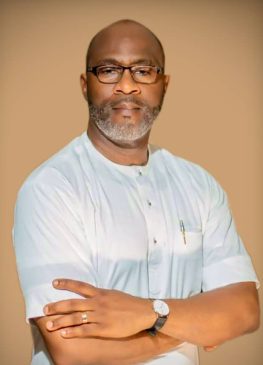 …As APGA gives him rousing welcome
The candidate of All Progressives Grand Alliance, APGA, for the November 11,gubernatorial election in Imo State, Hon Tony Ejiogu, says his experience as a tested technocrat and youthful age were necessary credentials needed to fix the state bedeviled by myriad of challenges.
Hon Ejiogu made the statement recently  when he returned to Imo from overseas trip,  amid a rousing reception.
The reception was organized by leaders, stakeholders and APGA faithful including his running mate, Chief Chris Uche(Dinkpa SSAs),the Party state chairman , Barr John Iwuala, among others who trooped out en masse to welcome their governorship candidate.
The Imo APGA candidate had addressed party supporters at the state party secretariat along Egbu Road, Owerri, shortly on his arrival at the Sam Mbakwe International Cargo Airport, before heading to his Emekuku country home.
He  made it clear that he was poised to take over Imo State in order to provide the much-needed leadership that would transform it. He hinted that he returned to the state after spending few weeks abroad  with  some  strong groups, key individuals and organisations in his search for support for his political ambition.
 " I discovered several irregularities during my political engagement and I feel a strong urge to correct them. The budgetary and fiscal system of the Government Houses leaves so many gaps and only a trained and sincere mind would fill the potholes," Ejiogu stated.
He reiterated that his would be a servant-leadership cruise, such that only those who are determined to make money the secondary propeller in their political participation, would be welcomed on board.
 " I have made money and I have reached a stage in my life where I come to the understanding that there are limitations to the strength of money. I would want to commit my struggles to the enhancement of human life. The quality of life has to be improved. It is time to make huge investment in human beings", he noted.
On his manifesto, Hon Ejiogu revealed that he would be presenting his manifesto to the citizens in the coming days. " I didn't ask or direct any body to write my manifesto for me. I didn't engage any consulting firms for the production of my manifesto. I sat down to put in paper and ink, all my plans and agenda for Imo people. It is my work. It is very personal to me. I studied the problems of this state and have come up with concrete solutions to the problems",
"The journey to the government house wouldn't be a tortuous one given the wide and growing acceptance the APGA candidate enjoys at the moment.
"I have come to run the elections. I am fully prepared for victory. I ask my supporters to brace up for victory. People are fed up with the current situation in the state and they are yearning for a change. APGA represents the change they need", Mr Ejiogu told hundreds of supporters that welcomed him on his arrival at the party secretariat in Owerri.
Among those who were on ground to receive him at his Emekuku residence was his 84 year old father, Sir Ambrose Ejiogu, popularly known as Ndaa Ambu, who announced his retirement from politics a month ago. Ndaa Ambu told the crowd that gathered in his house that he looked forward to the emergence of his son as the next governor of Imo State. While assuring the people that his son, who, according to him, was not rich, and would not be seeking for personal interest, would set a good record as a governor.
The octogenarian  added,"I have already built a house for him. My son, as a governor would never build any house again, either here in Emekuku or in Owerri or elsewhere. He can renovate this house to his taste. He is not coming to make money. He is coming to make Imo State better."
It will be recalled that Hon Ejiogu who clinched the party's ticket for the November 11 gubernatorial election, was a Senior Special Assistant to the former governor of Imo State, Chief Ikedi Ohakim.
NIGERIA NEWSPOINT